Class 4
Welcome to our webpage for 2017/18. Here you can find out about what we are learning and some of the activities we are enjoying in school. If you would like us to see our archived Class 4 page for 2016/17, please click HERE
Summer 2 2018: Out and About
We have a very busy half term ahead of us and we will be out and about quite a lot!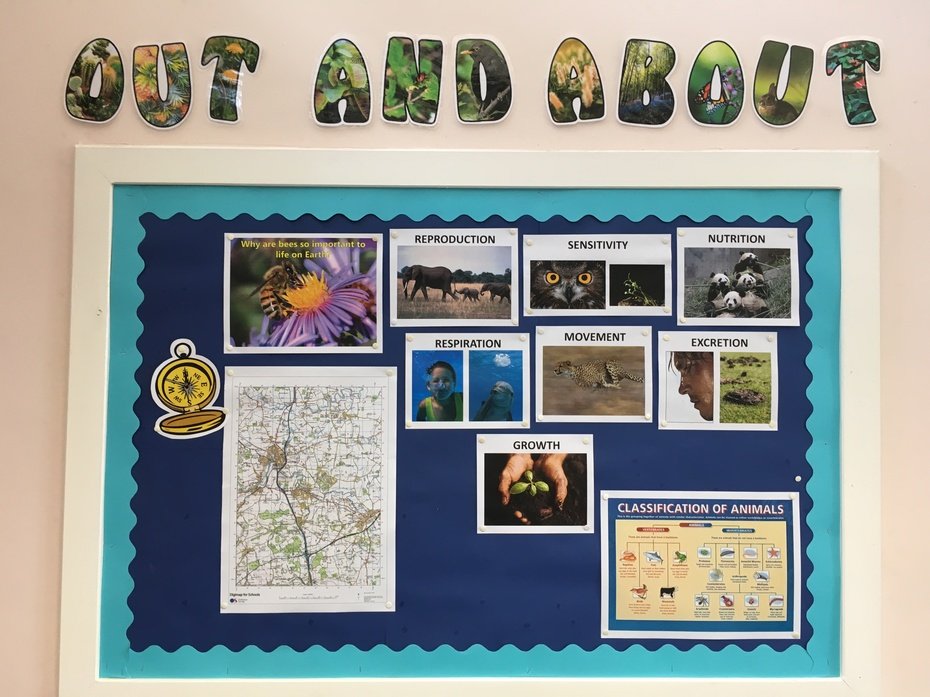 Leeds Rhinos Street Dance
With Nic the dance coach, we choreographed and learned a lengthy street dance routine. We learned small sequences which we then put together in different orders and positions. It was great! #leedsrhinos #streetdance #class4 #rhinosstyle
Friday 23 March: Indoor Garden Party
We had a wonderfully successful - and sunny - afternoon at our Indoor Garden Party and raised a whopping amount of money! Thanks to everyone who helped the afternoon go so well. We had loads of fun working in our houses: playing games; creating paper flowers; selling our products; and spending our money! Our stall was bright and colourful and jam-packed with our jam jar lanterns, painted pebbles and pots and minibeast magnets - as well as the quiz.
Harry Potter and the British Library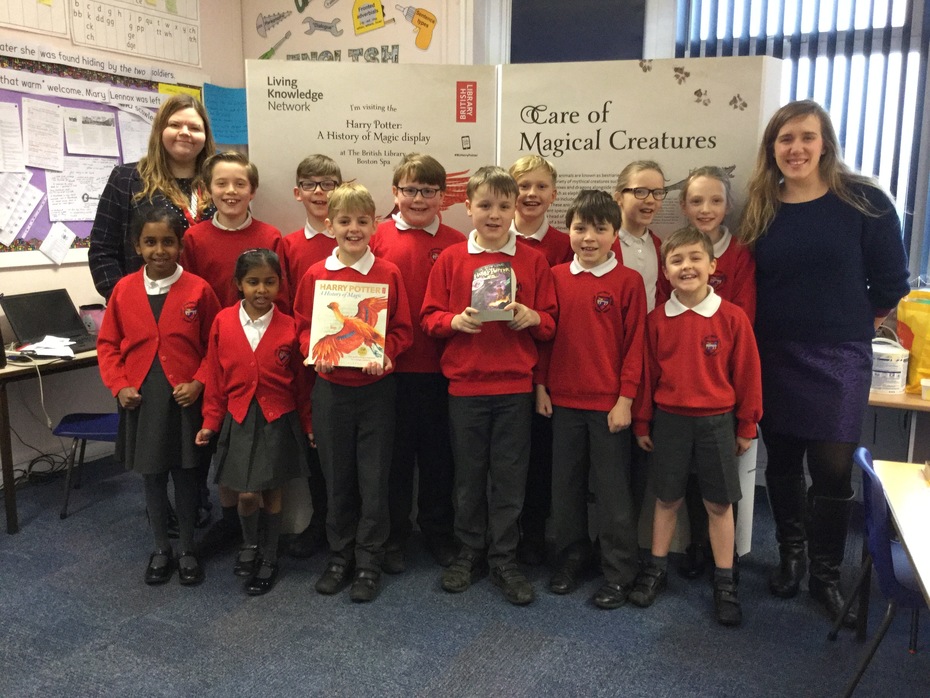 On Friday 16 March, we received a wizardly gift from Steph and the team at the British Library down the road. They have donated nine display panels from their History of Magic exhibition - copies of items in the sold out London show which is now moving to New York. Our avid Harry Potter fans (including the staff) are very excited at the prospect of having our very own Harry Potter exhibition in school - thanks Steph and everyone at the British Library at Boston Spa!
Spring 2 2018: Make a Difference
Much of our learning this half term is going to be about making a difference. This will include: getting better at proof reading to make a difference to our writing; learning about teeth and digestion which make a difference to our body; considering how Jesus has made a difference to the lives of Christians; finding out about events and developments in history that have made a difference to our lives today; and learning number bonds and times tables to help when working with fractions and decimals. (To help with this, use Mathletics, Topmarks and Hit the Button: https://www.topmarks.co.uk/maths-games/hit-the-button)
We will also be thinking about the difference a garden can make - and the difference we can make to a garden too. (The wildlife garden at the bottom of the field in particular!) Check back here in a few weeks time to see how we hope to do this... We will be reading Frances Hodgson Burnett's classic story from 1911, The Secret Garden as well as looking at some famous poems, including William Wordsworth's I Wandered Lonely as a Cloud.
Spring 1 2018: Connect Up
Happy New Year! This half term we will be learning about different ways of connecting things and ideas. We have already been puzzling over some 'connecting walls' (from the TV Quiz Show 'Only Connect'), working on letter writing and learning about pilgrimages as a way of connecting with special places.

In art, we have been creating some geometric patterns by printing with paint. We used at least two different objects to print with and at least two colours which had to overlap. Have a look at our great designs!
Merry Christmas!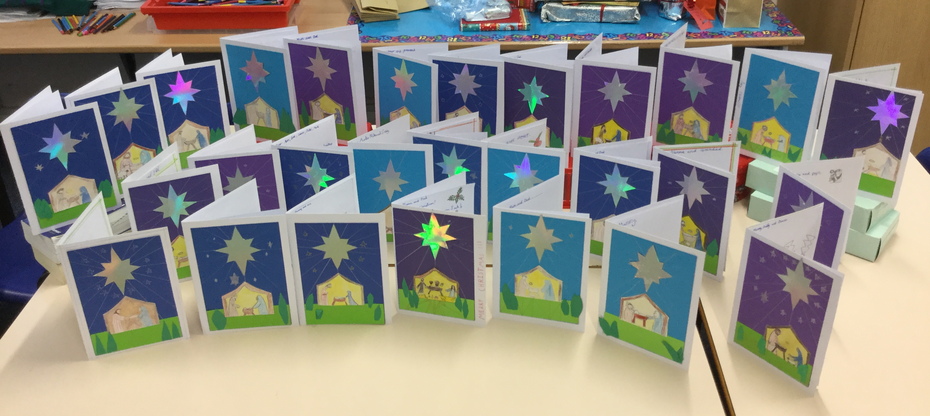 Friday 1 December: Class 4's Worship
Congratulations on a fantastic class worship last week! Written by the pupils and delivered with clear voices and enthusiasm, we shared all our learning from this half term: E for En Francais, N for Navigation, O for Observing Over Time, R for Rockets, W for 'War of the Worlds', D for Dance and I for Incarnation - I WONDER!
Below are a couple of videos we shared - of our coding work using Scratch and our dance inspired by the music of Jeff Wayne and HG Wells' science fiction story.
KS2 Visit to Magna Science Adventure Park
Along with Class 3 and Class 5, we visited Magna Science Adventure Park in Rotherham. We had a great day exploring the four zones - Earth, Air, Fire and Water - and taking part in a workshop on 'Stars and Planets. (The playground was also really fun!)
Autumn 2 2017: I Wonder...?
On Tuesday 7 November, we had a visit from Louise and Namrah from the School of Chemistry at the University of Leeds to undertake a 'Mighty Mix Up'! We had a great morning creating mixtures, solutions and emulsions - including trying to make our own vanilla ice cream!
We have started reading H.G.Wells' The War of the Worlds and we have listened to some extracts from the musical version and Orson Welles' radio broadcast. Here are some of our artworks inspired by the musical track.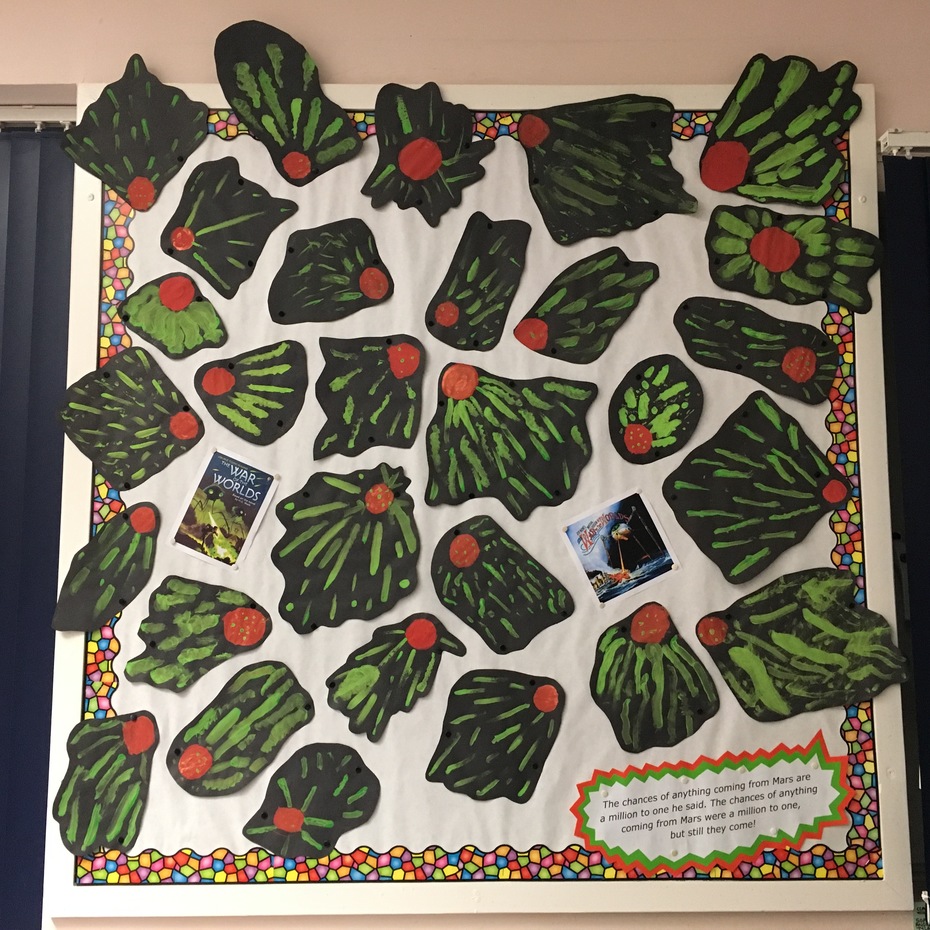 The chances of anything coming from Mars are a million to one he said. The chances of anything coming from Mars are a million to one, but still they come!
Autumn 1 2017: The Big Story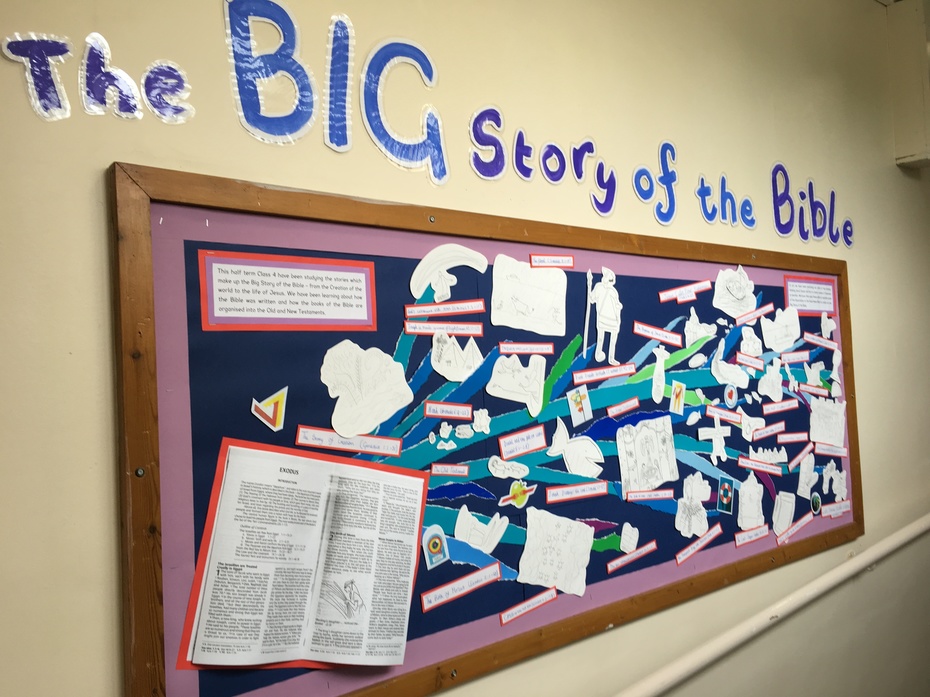 We have begun studying the 'Big Story of the Bible', learning how to use Bible references, as well as looking at the illustrations in some Bibles. We have drawn our own pictures to accompany some well-known Bible stories