Class 2
Welcome to our webpage for 2018/19.
Here you can find out about what we are learning and some of the activities we are enjoying in school.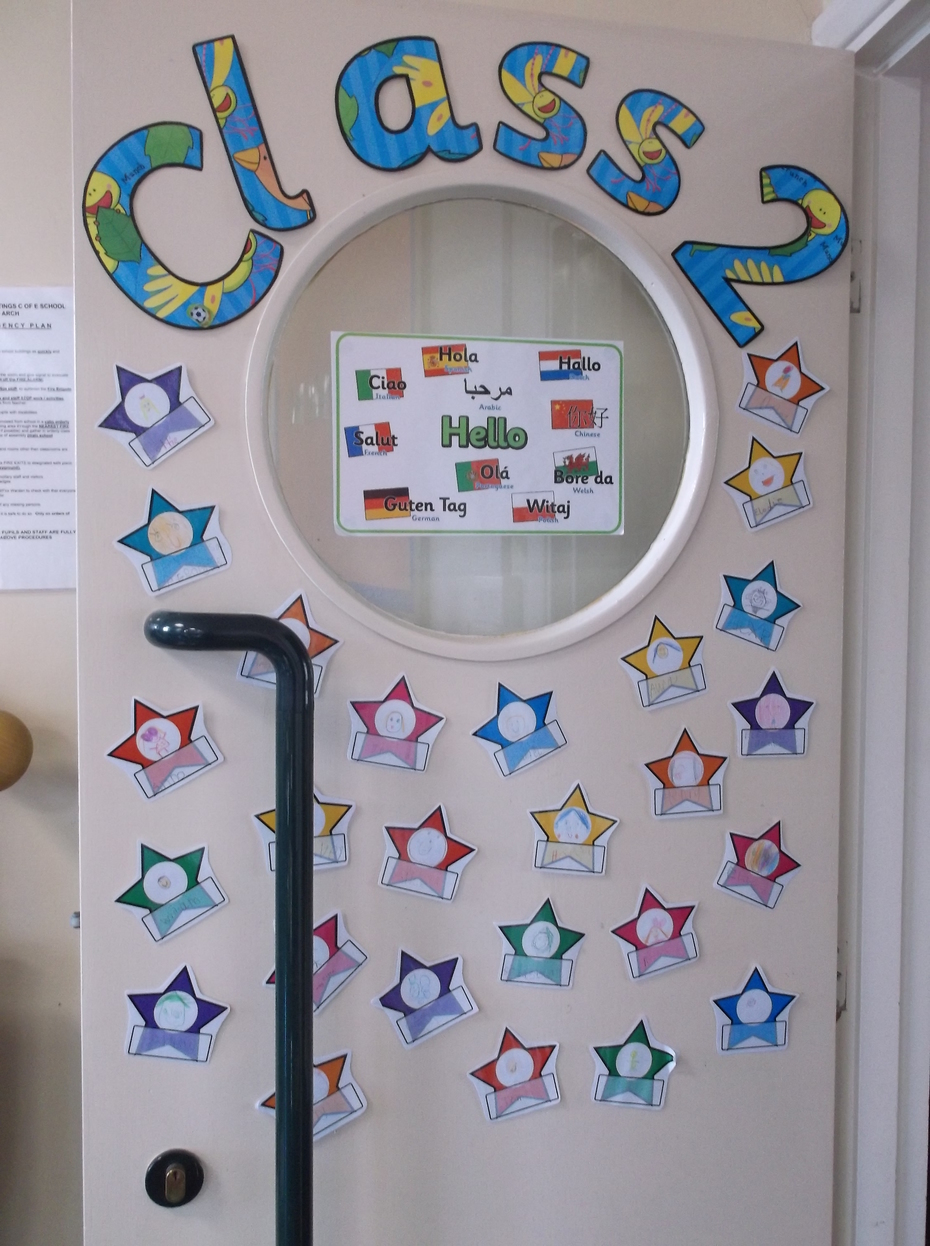 Here is an overview of what we will be learning about over the year in maths and when:

Spring 2: Neighbours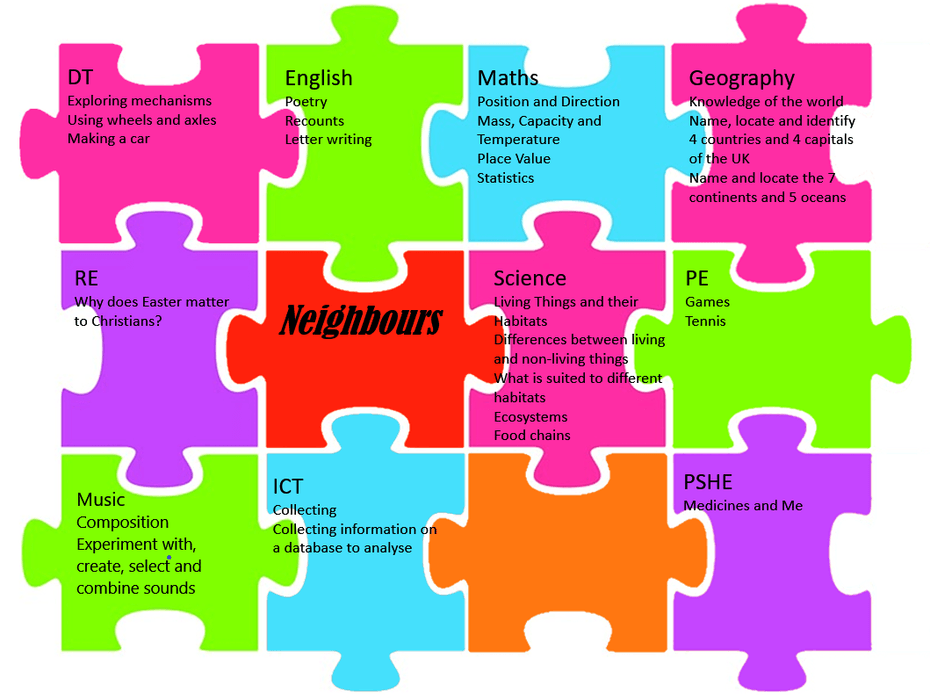 Spring 1: Superheroes and Villains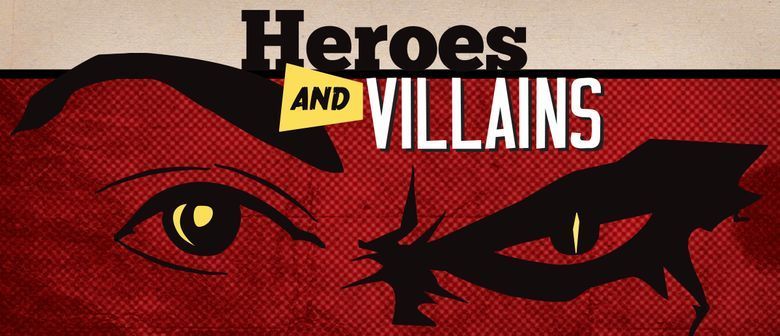 This half term, we will be looking at lots of interesting stories about 'Superheroes and Villains'.
In class, we will be trying to find out what makes a good superhero? What makes a great villain? This does not mean we will just be looking at comic book superheroes and villains because that would be too easy. We will be trying our best to find the ordinary, everyday superheroes in stories and looking at what makes these people special. Once we know what makes a great superhero and villain, we will be using this knowledge to create amazing, detailed character descriptions and much more.
In RE, we will also be looking at heroes in other religions by learning all about the Judaism. We will be looking at how Jewish people celebrate events and festivals such as Hanukkah and Sukkot, including the stories told during these important dates in the Jewish calendar.
During Geography lessons, we will be studying China and comparing this country to our own. We will even be finding out about some Chinese heroes and villains so that we can understand Chinese culture properly.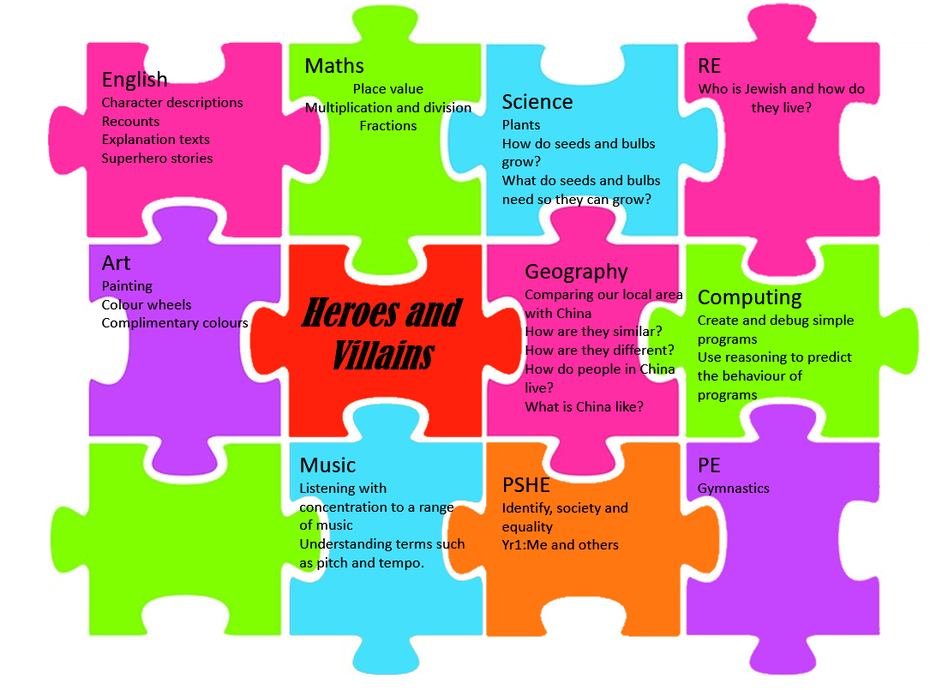 Also, a date for your diaries - Friday February 15th is Class 2's worship. We hope to see you there.
Autumn 2: Remember, Remember
Our half term started with the children completing some amazing collages. First, the children created a background collage made from lots of WW1 images. Next, we made a poppy collage on top from a range of materials. They have really helped to bring some extra colour to our display wall and they even helped us to appreciate the sacrifices made by all during the war. Have a look and see for yourselves: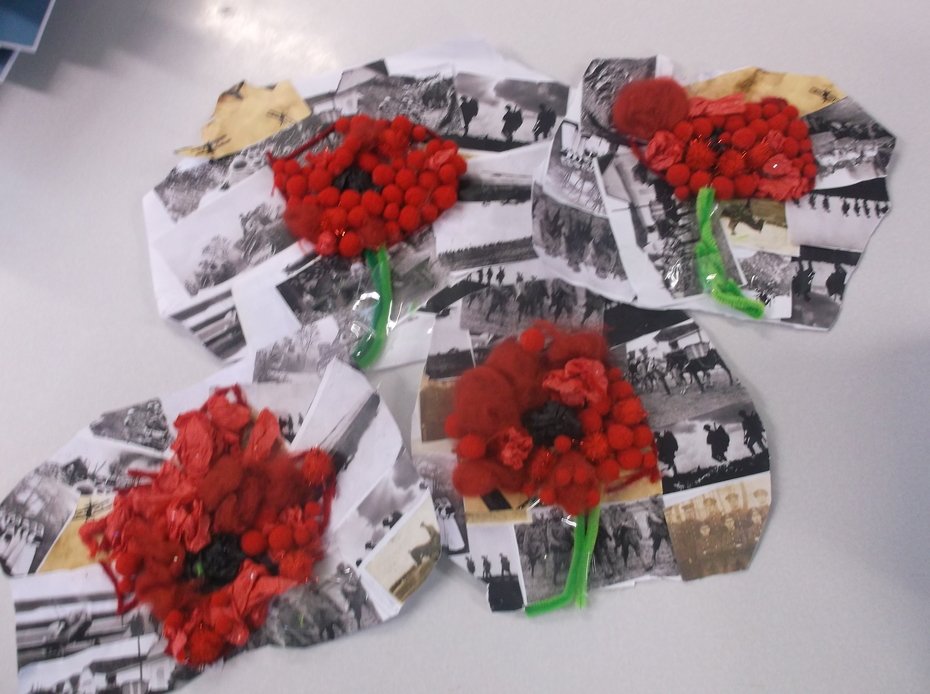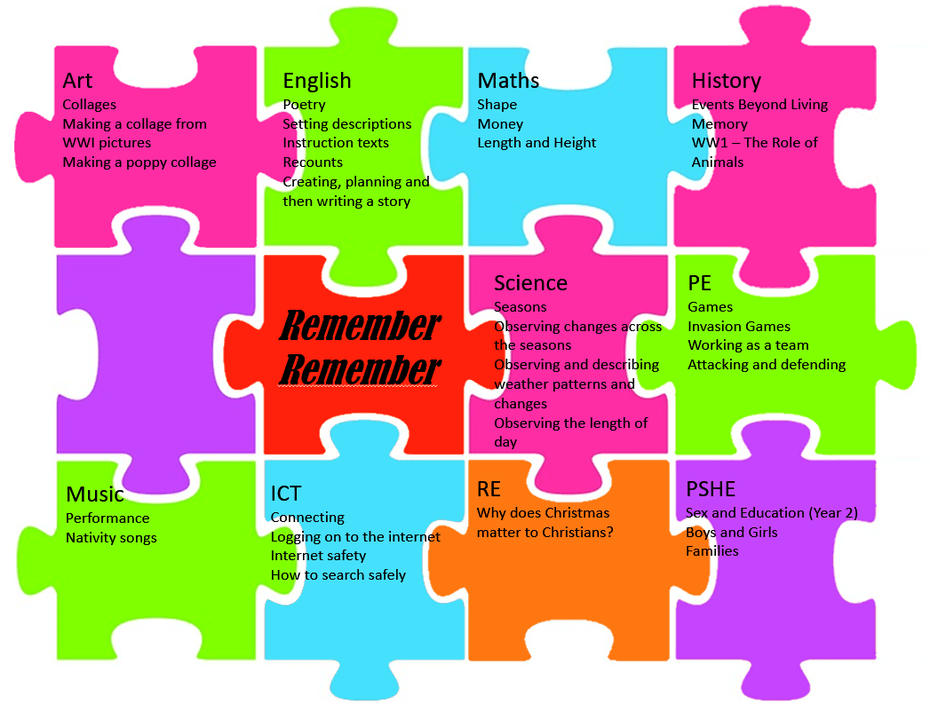 Autumn 1: Magical Mystery Tour
We have started the year by looking at traditional tales such as 'The Gingerbread Man' to learn more about his magical journey. The children have really enjoyed the story and have been recreating some of the scenes in class. The children even produced some imaginative play scripts that will be on display outside of our classroom. Watch this space, Shakespeare!