Our Governing Board consists of parents, staff, appointees of the Local Authority and members co-opted from the local community and church.
How do I contact the governors?
In order to contact the governors you will need to get in touch with the school in the first instance and they will

make the contact on your behalf. You will not be able to contact the governors directly, but the school will treat your contact in confidence where appropriate and act as a mediary. If you need to make a complaint about the school and involve governors you will need to follow the school's complaints procedure.
The role of governors
Governors serve for four years and the best way to sum up the role of the Governing Board is 'eyes on, hands off' and it is carried out through three main approaches:
being strategic – for example target setting, agreeing the ethos of the school, setting the priorities in the School Development Plan (SDP), ensuring that the standards of teaching and learning are as high as possible, setting the budget to support the SDP and approving policies.
being a critical friend – including understanding school self-evaluation, monitoring and evaluating school performance, delegating decisions, recognising and celebrating the achievements of the school, being prepared to ask challenging questions in a supportive way, thereby securing improvement and being an ambassador for the school in the local community.
being accountability – this includes being prepared to account for the school's overall performance and to explain its decisions and actions to anyone who has a legitimate interest, ensuring that all statutory obligations are met and reporting to parents and others on the work of the school including the achievements of the pupils.

The chair and vice-chair are elected annually by the governors at the first meeting of the autumn term. The full Governing Board and its two committees: Resources and Teaching and Learning, meet every half term. Minutes of these meetings are available from the school office. The Headteacher Produces a written report for the governors each term.

Our Governors are fully involved in the school's self-evaluation and use their knowledge gained to challenge the school, understand its strengths and weaknesses and shape it's strategic direction
Erica Swales
Chair of Governors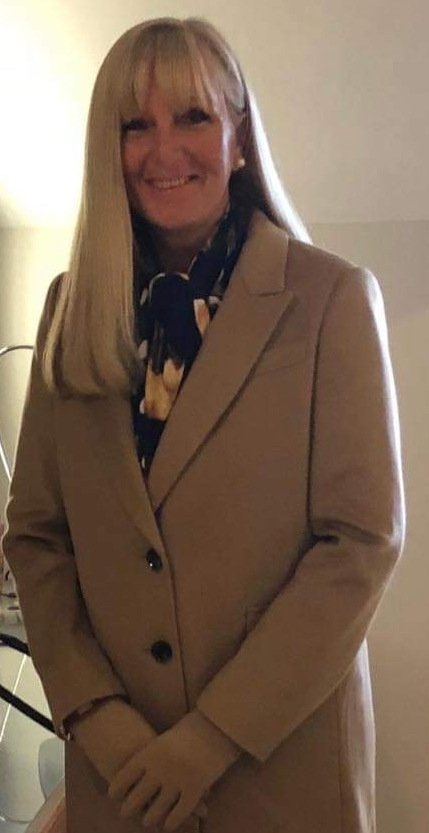 I was delighted to join the Governing Body as Foundation Governor and Chair in March 2022.

During my thirty five year career ,I have held senior operational leadership and Operations Director positions in large corporate organisations in the private sector , in both the Financial Service and Outsourcing markets . I have achieved great success in coaching and developing people to achieve results to reach their full potential and I am really looking forward to utilising these skills in the school community.

Since taking early retirement and graduating from the Leading Leeds Governor programme I have held Governor positions in two primary schools in the Leeds area and am currently chairing an Interim Executive Board for a school that requires rapid improvement .

I am passionate about driving improvements in education to improve lives and firmly believe that every child counts and that children should be placed at the centre of all decisions made in schools.

I am really looking forward to working with the whole school community to ensure all children at Lady Elizabeth Hastings' are given educational opportunity to optimise their individual potential .

Please contact me via the school office should you wish to discuss anything with me
Susan Francis
Governor
I was pleased to join the Governing Body as a Local Authority Governor in February2021, when I was also appointed Chair of Governors. In addition, I am a member of the Teaching and Learning committee, which monitors the academic progress of the children.

I enjoyed my position as Head of Languages at a school in Leeds for over 20 years, before becoming a governance professional for Leeds City Council where I work with a variety of schools across the city. I therefore have good knowledge of the school environment, the education system, and the vital role governors play in driving a school forward. I am passionate about ensuring children have the best educational opportunities so they can fulfil their potential.
Philippa Smith
Governor
I

was very happy to join the governing body in February 2021 as a foundation governor. I have worked in primary education for over 26 years, with 17 years as a primary headteacher, and recently joined the Education Team at the Diocese of York as a School Development Adviser. I am a registered SIAMS inspector, a member of North Yorkshire SACRE and am also a trustee for a Multi Academy Trust. I feel privileged to be working in education and am passionate about using my experience to ensure our children receive the very best.
Arzu Shepherd

Governor

I am delighted to have been elected parent governor for our school, LEH. In addition to the Parent Governor role, and have been elected Vice-Chair, and will work hard to support the Chair of the Governing Body. I am very much looking forward to assisting parents and staff in making the school a fantastic place to learn in and work at, and will ensure that the children are at the heart of every decision made. I have been a civil servant at the Ministry of Defence for 20 years, working in critical departments. I am experienced in leading individuals and teams, working with a range of government partners and working through difficult scenarios. I have two children at LEH, one of whom has complex needs and therefore also have experience in dealing with educational settings regarding Special Educational Needs (SEN) requirements. I hope I can bring a fresh perspective and skills to the Governing body and the school.
Nick Taylor
Governor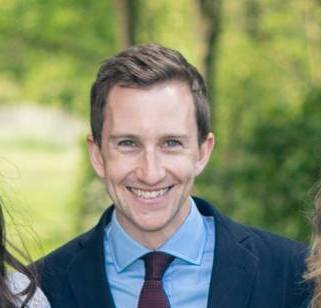 I was happy to join the governing body in January 2021 as a Foundation Governor, and look forward to working with teachers, staff and parents to support and promote the success of the school. I have a longstanding interest in education, my wife having been a teacher for three years and I have personally seen the importance of good governorship for schools.

I am a barrister practising in business and property law based in chambers in Leeds and Manchester. Prior to that, I trained and qualified as a chartered accountant with a Big 4 accountancy firm. I am keen to use my professional experience and knowledge in any way that can help further the interests of the school, and ensure that all children have the best possible education.
Stuart Parker
Governor

I was pleased to be elected as a parent governor in February 2021.

With a background in financial services and operating my own company for over 20 years my aim is to utilise my skills, knowledge and experiences for the good of the school and all the students that attend.

I feel privileged to be able offer my support to the teachers, staff and parents of LEH through my governor role.
Clair Graham-Brown

Governor

I'm very grateful for the opportunity to join the Governing Body as a foundation governor from September 2021 and look forward to supporting all that the school does for the benefit of its children, staff and wider community. I joined the Diocese of York's Education Team as Deputy Director of Education in 2014, to provide guidance and support to Church of England schools on principally governance and related matters. Prior to taking up my role at the Diocese, I gained experience as a solicitor, initially in private practice and latterly in house, most recently at Imperial College London. I'm looking forward to using my skills for the good of the school and those it serves

.
Teaching and Learning and Pupil Support:
Name of governor
Category of governor and committees served
Appointed by
Date appointed and term of office
Relevant business interests / personal interests
Any other educational establishments governed
Relationships with
the school staff
including spouses,
partners and
relatives
Attendance

Erica Swales

Chair of Governors

Resources 28/03/2022

Helen Dunn

Headteacher

Governors

01/09/2021

Headteacher

N/A

Headteacher

TLPS 02/11/2021

25/01/2022

FGB 30/09/2021

06/12/2021

14/03/2022

Resources

16/11/2021

28/03/2022

Susan Francis

Governor

Local Authority

04/02/2021-03/02/2025

Governor Support Services, Leeds/Notre Dame Catholic Sixth Form College, Leeds.

N/A

N/A

FGB 04/02/2021

22/03/2021

19/05/2021

08/06/2021

30/09/2021

06/12/2021

14/03/2022

TLPS

04/02/2021

17/03/2021

25/05/2021

02/11/2021

25/01/2022

Resources 22/02/2021

10/05/2021

16/11/2021

28/03/2022

Trish Anslow

Foundation

(Ex Officio)

Foundation representatives

01/09/2008

- 01/09/2021

Assistant vicar

Benefice of Bramham

N/A

N/A

Retired from Governing body

Sally Bell

Staff Governor

School

01/02/2021-31/01/2025

Staff

N/A

N/A

On Maternity Leave

Rebecca Marsden

Staff

Governor

School

01/10/2021-30/09/2025
Staff

N/A

N/A

FGB 30/09/2021

14/03/2022

Nick Taylor

Foundation Governor

Diocese of York

14/01/2021-13/01/2025

None

N/A

N/A

FGB 04/02/2021

22/03/2021

19/05/2021

08/06/2021

30/09/2021

06/12/2021

TLPS

17/03/2021

Resources

22/02/2021

10/05/2021

16/11/2021

28/03/2022

Philippa Smith

Foundation Governor

Diocese of York

14/01/2021-13/01/2025

School development advisor (York Diocese)

SIAMS Inspector for the CofE

Trustee of South York Multi Academy Trust

N/A

FGB

04/02/2021
22/03/2021

19/05/2021

08/06/2021

30/09/2021

06/12/2021

TLPS
25/05/2020

17/03/2021

02/11/2021

Arzu Shepherd

Parent Governor

Parents

13/10/2020-12/10/2024

Parent

N/A

Parent

FGB

02/12/2020

04/02/2021

22/03/2021

19/05/2021

08/06/2021

30/09/2021

06/12/2021

14/03/2022

TLPS

17/03/2021

25/05/2021

13/10/2021

02/11/2021

Resources 22/02/2021

10/05/2021

16/11/2021

28/03/2022

Stuart Parker

Parent Governor

Parents

24/02/2021-23/02/2025

Parent

N/A

Parent

FGB

22/03/2021

19/05/2021

08/06/2021

30/09/2021

06/12/2021

14/03/2022

Resources

10/05/2021

16/11/2021

TLPS

17/03/2021

25/05/2021

02/11/2021

28/03/2022

Simon

Roberts

Foundation Governor

Diocese of York

30/03/2021-29/03/25

CPD provider

Uni of York

N/A

N/A

FGB

19/05/2021

08/06/2021

30/09/2021

16/12/2021

14/03/2022

Resources

10/05/2021

16/11/2021

28/03/2022

TLPS

25/05/2021

Retired from Governing Body

Claire Graham-Browm

Foundation Governor

Diocese of York

13/09/2021-13/09/25

Deputy Director of Education - York Diocese

Deputy Director of Education - York Diocese

N/A

FGB 30/09/2021

06/11/2021

14/03/2022

TLPS

02/11/2021