New and updated Maths page coming soon..
Mathematics
"The only way to learn mathematics, is to do mathematics." Paul Halmos
Mathematics at Lady Elizabeth Hastings' is learned in our daily mathematics lessons which are centred on the National Curriculum's core themes of fluency, reasoning and problem solving. Children's knowledge, skills and understanding are further developed throughout the whole curriculum, for example, using graphs in science, accurate measuring in D&T, sequencing dates in history, using coordinates in geography, or exploring patterns in art & design.
Hit the Button
On Friday 19 February, we held our inaugural 'Hit the Button' House Competition! Two representatives from each year group in each house answered as many number bond questions as they could within the one minute time limit. Every question counted as they were all added up to form an overall total. In the end, Water won - but by a very narrow margin. Well done to everyone for taking part - especially the House champions and the wildcard entries too!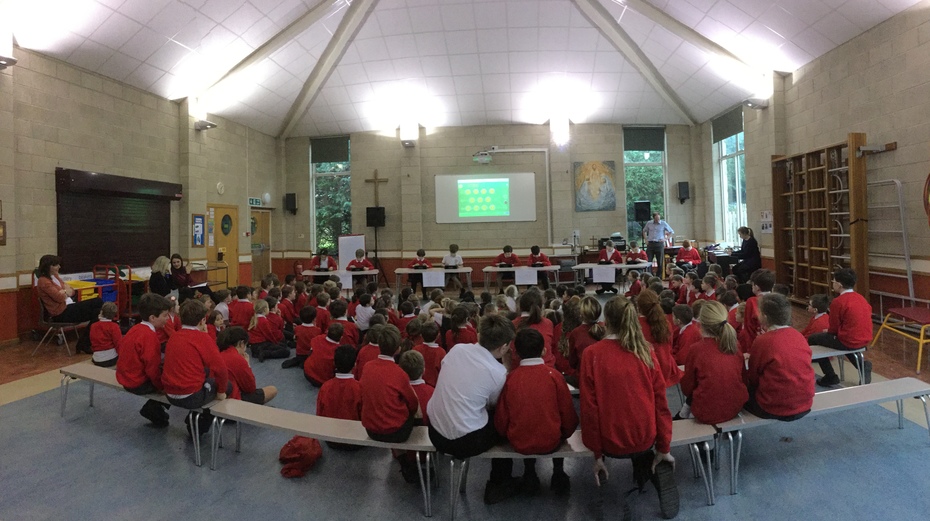 Maths Links & Websites
Visit the

Oxford Owl

website to find a whole range of information for parents and carers: top tips, eBooks, games and activities, ideas for how to make maths fun at home and support relating to maths at school;





Tuesday 7 October:
Maths Information Evening
At our information evening in October, we outlined the expectations for each year group and explained the three strands of the new curriculum. Below are some documents which we shared on the night relating to calculation methods, how to develop reasoning skills and how parents and carers can help at home.
Written Methods
Here are some short video clips showing written methods for addition, subtraction, short multiplication and short division..