Class 1
Welcome to our webpage for 2017/18. Here you can find out about what we are learning and some of the activities we are enjoying in school. If you would like to see our archived Class 1 page for 2016/17, please click HERE
Summer 2 2018: Ten Pieces Encore!
This half term the children will be using music to support our learning. They will be using the music and story of The Nutcracker. They will be listening to music and talking about what might be happening and how it makes them feel. They will also be learning about healthy food and how to make a breakfast meal. In RE they are continuing to find out about Judaism with the help of a Jewish visitor to school.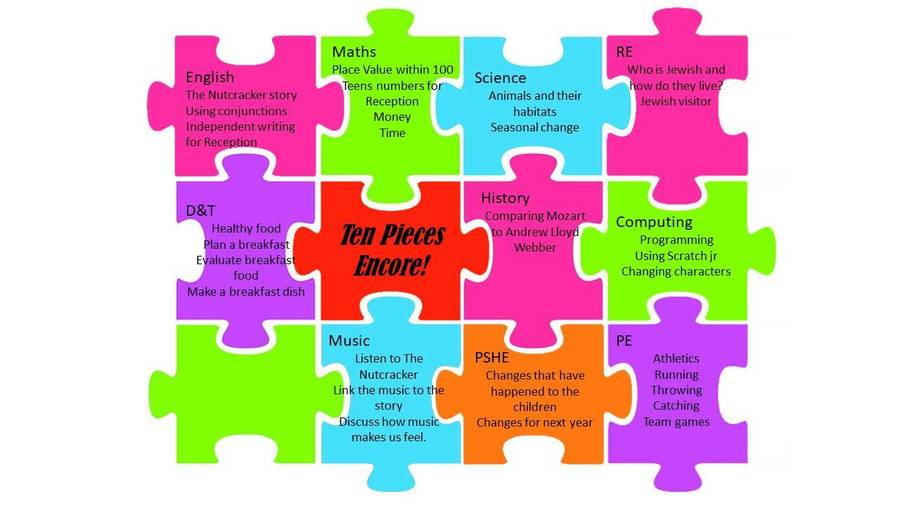 Summer 1 2018: Out and About
This half term we will be using the Flat Stanley stories to support our learning. The children wanted to learn to say hello and goodbye in other languages too so we will be having Ms Cody, a languages teacher, to come and see us. In art we will be learning about the artist Andy Goldsworthy and trying to make our own sculptures in his style.
Spring 2 2018: Make a Difference
This half term the children will be finding out about plants and how they grow. They will also learn about our local area, how to read map symbols and go for a walk around the village. The children will also be making windmills to sell at the Garden Party.
Our Village Walk
Today we went on a village walk using maps and plans. The children had a great time.
Growing Plants
Today the children all learnt how to plant a seeds and follow instructions to do so.
Spring 1 2018: Connect Up
This half term the children will be learning about how to stay connected. They will find out about the invention of the telephone, how animals are classified and connected as well as exploring animal prints before making their own print.
Jesus' Christmas Party
Congratulations Reception, Year 1 and 2 for a superb nativity performance! You made us very proud of your confidence speaking, superb dancing and delightful singing.
Part Part Whole
The children have been working really hard to learn their number bonds to 10. We have been using the part whole model to learn all the different ways. Well done Year 1!
Old Toys
The children have been studying old toys and learning about what they were made from. They compared old toys to new toys and looked at the different materials that were used.
Autumn 2 2017: I Wonder...?
This half term is about asking questions and exploring our ideas about materials in science, old toys in history and how to build houses for our Three Little Pigs.
Autumn 1 2017: The Big Story
This half term the children will be learning about stories from the Bible for example they will be listening and retelling the Bible story of 'Feeding the 5000'. They will also be thinking about 'The Big Story of Me' by finding out about how people grow from babies to adults. This will be followed by the children finding out about 'The Big Story of the World' by learning about hot and cold places and finding out about the equator.
Take a peek at our classroom...