Reading Records will now be checked on Tuesdays - please make sure your child reads every day, including out loud to an adult, and that they record this too!
Class 4
Welcome to our webpage for 2018/19. Here you can find out about what we are learning and some of the activities we are enjoying in school. If you would like us to see our archived Class 4 page for 2017/18, please click HERE
9 July 2019: Visit to Ledston Woods
With Class 5 we had a great day out at Ledston Woods. We learned about different types of deciduous and evergreen trees, played a game about acorns and squirrels (and the need for a balanced ecosystem), carried out a scavenger hunt and worked in teams to make dens. Despite the weather not looking promising, we had a fabulous time - as you can see from the photos below. Thanks again to Mrs Holloway, Mrs Wallbank-Scales, Mrs Meaden and Mrs Spence for coming with us too.
6 June 2019: Visit to the British Library
Yesterday, we visited the British Library at Boston Spa. It was a really interesting visit! We explored 'Treasure Island' using Minecraft, designed our own pirate characters, had a tour of the buildings - including the low oxygen storage - and met author Kate Pankhurst who taught us how to draw Maria Sibylla Merian. It was a glorious day and we really enjoyed having a picnic lunch and walking to and from the library as well. Thanks so much to all the parent helpers who cam with us too!
Summer 2 2019: All for One and One for All!
This half term we will be working hard in lessons and getting ready for the KS2 Production in a few weeks time, as well as enjoying Sports Days and getting to know Miss Newman. The jigsaw below shows what we will be learning too.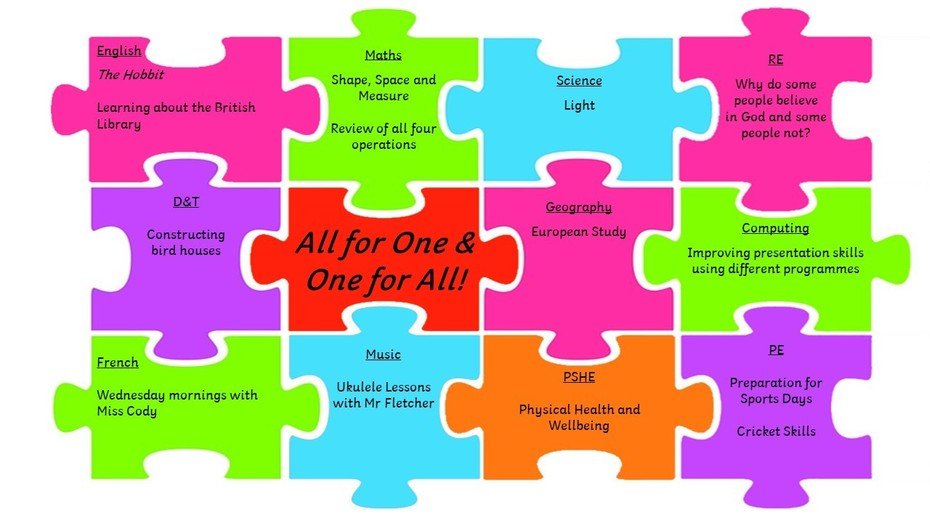 Summer 1 2019: In a galaxy far, far away...
With Mrs Rashid and Mrs Tait, we will be exploring the far reaches of the galaxy and learning about the Solar System. Our writing will be inspired by space-themed stories and films. And we are looking forward to the exciting Cosmodome Day in May! Take a look at the jigsaw below to see what we will be learning about over the next few weeks.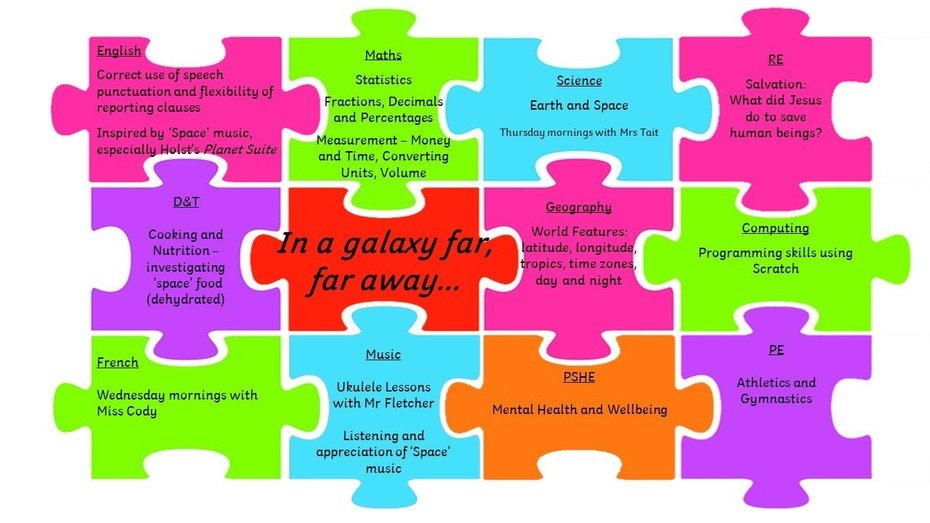 Spring 2 2019: Neighbours
This half term, our theme for learning is 'Neighbours' which has proved to be quite apt as Mrs Carr and Class 4 will be neighbours in next door classrooms.
We have already started some work on the following topics and Mr Buckle will continue to teach these subject areas.
Mrs Tait, Mr Fletcher, Miss Cody and Mrs Jackson will continue as usual to work with Class 4 as well over the next few weeks.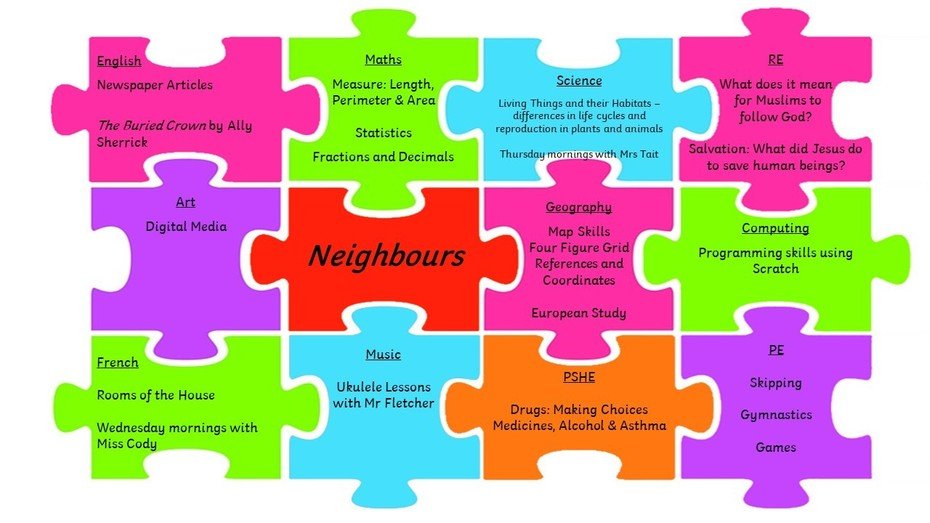 Fluffy is... The Paw!
This half term, we have thoroughly enjoyed imagining that our class dog, Fluffy, is really a superhero!

We devised his superhero name - The Paw - and his backstory. He lives on Dowkell Lane with Mr and Mrs Carr who are oblivious that he leads a double life. When we wrote some adventures for him, we concentrated on making the problem seem very exciting through the use of short sentences and sound effects in contrast to long, descriptive sentences in our introductions. We also spent quite some time discussing his transformation from normal pet dog to incredible, amazing superhero! His powers include super speed, a thunder bark and he can pause time using his paws, (Mrs Maddison even created an unbelievably brilliant outfit for him: silky blue mask, red velvet invisibility shield cape, bright yellow anti-gravity boots.)

We have even imagined that Fluffy had his very own TV show - like Bananaman, Danger Mouse, SuperTed or The A-Team - and have written voice overs for the theme tune.

In 2019, the runt of an unwanted litter was thrown out to Dog's Trust where he escaped to the Thorp Arch underground.

Here, now living with Mr and Mrs Carr, he hides a phenomenal secret.

If Superman can't help, if Wonder Woman can't help... maybe, just maybe, The Paw will come to the rescue!
Pop Art!
If you don't get chance to see some of our fantastic artwork up around school, then have a browse of our superb Andy Warhol inspired creations...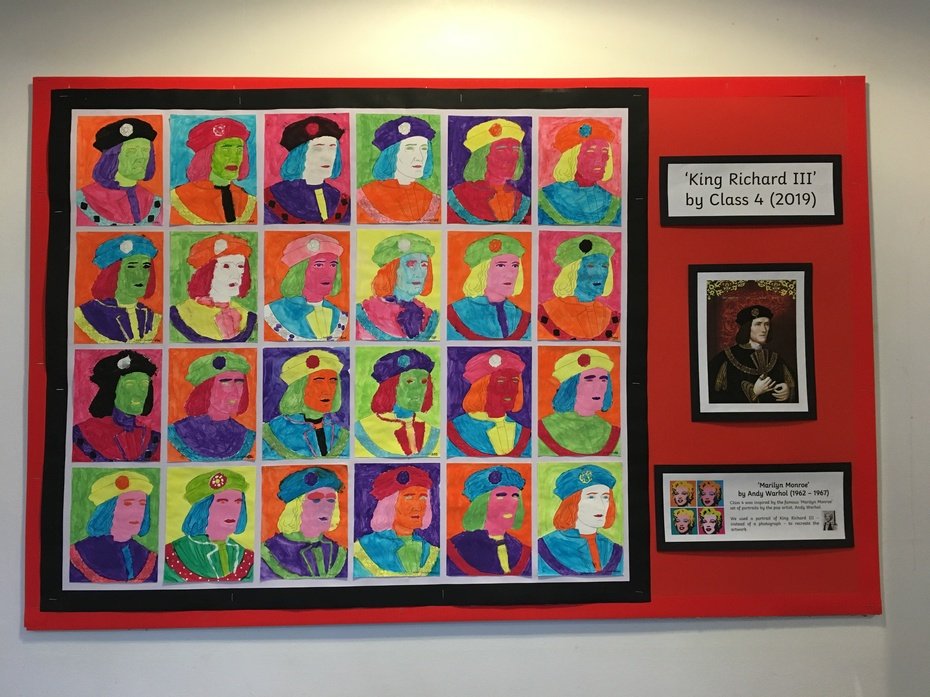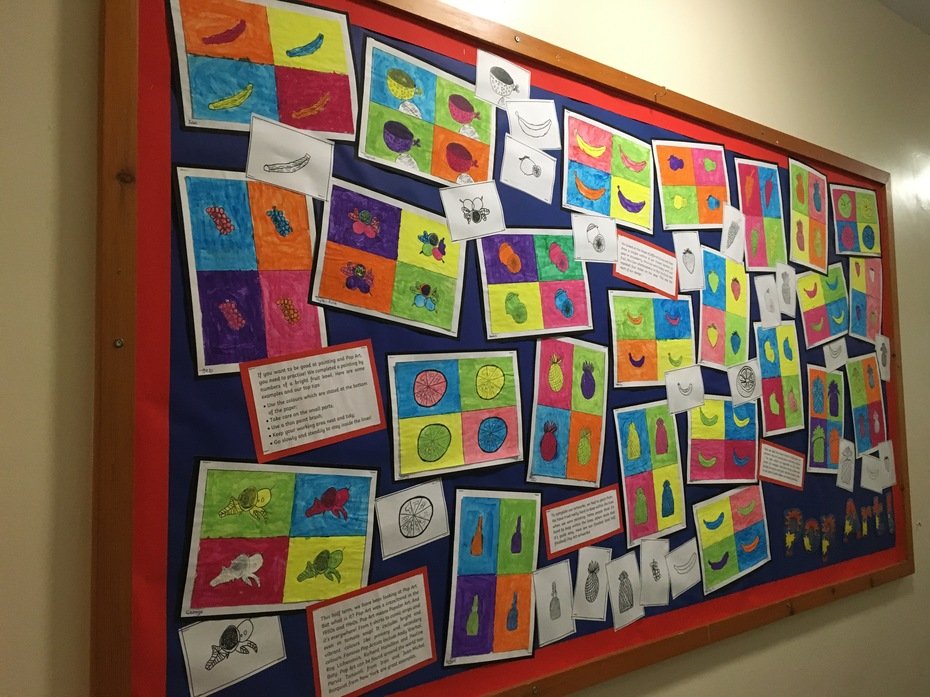 Safer Internet Day 2019: Consent
On Tuesday 5 February, it is Safer Internet Day, so this week in school we will be discussing the issue of consent - what is posted online, how to manage our digital footprints, if our parents/carers are 'sharents' and where we can look for help and advice. Please take some time to talk at home about what consent means and what we are consenting to - both online and in real life!
The 'Own It' section on the BBC website is full of great videos and articles about this issue - including these Social Media Rules for Parents.
https://www.bbc.com/ownit
Spring 1 2019: Heroes and Villains
This half term, we will be investigating heroes and villains in fictional stories and in British history. Our jigsaw overview will tell you what else we'll be learning over the next few weeks.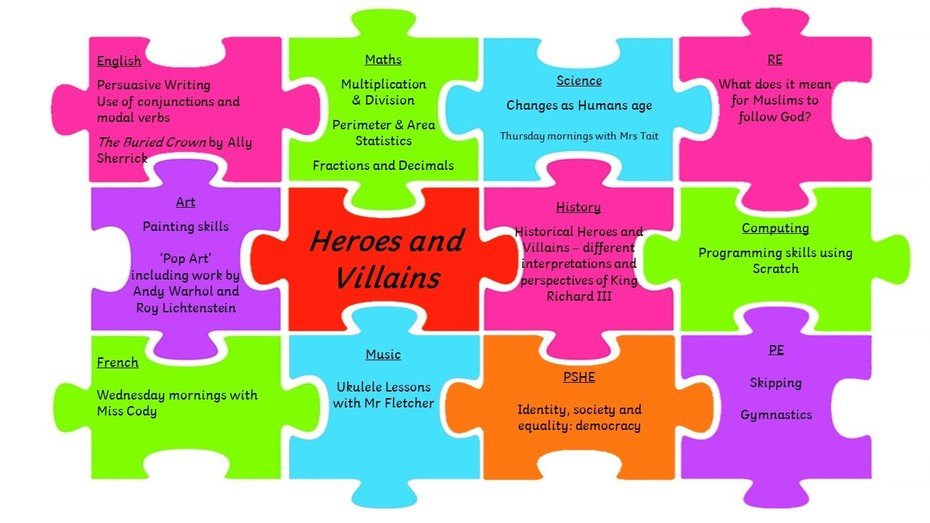 Take a look at this video to find out what 'Pop Art' is...
Merry Christmas!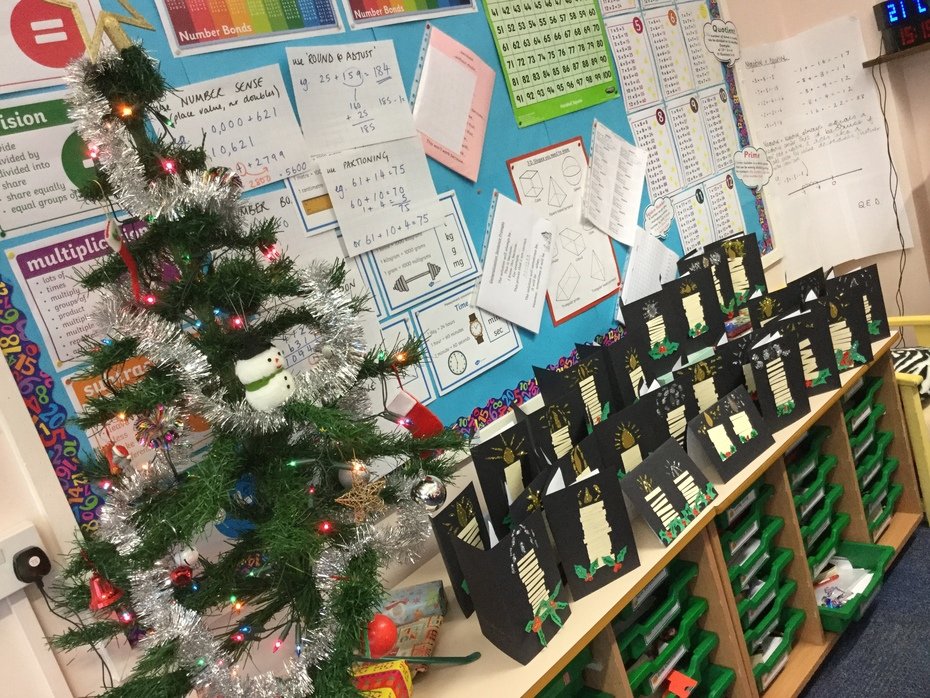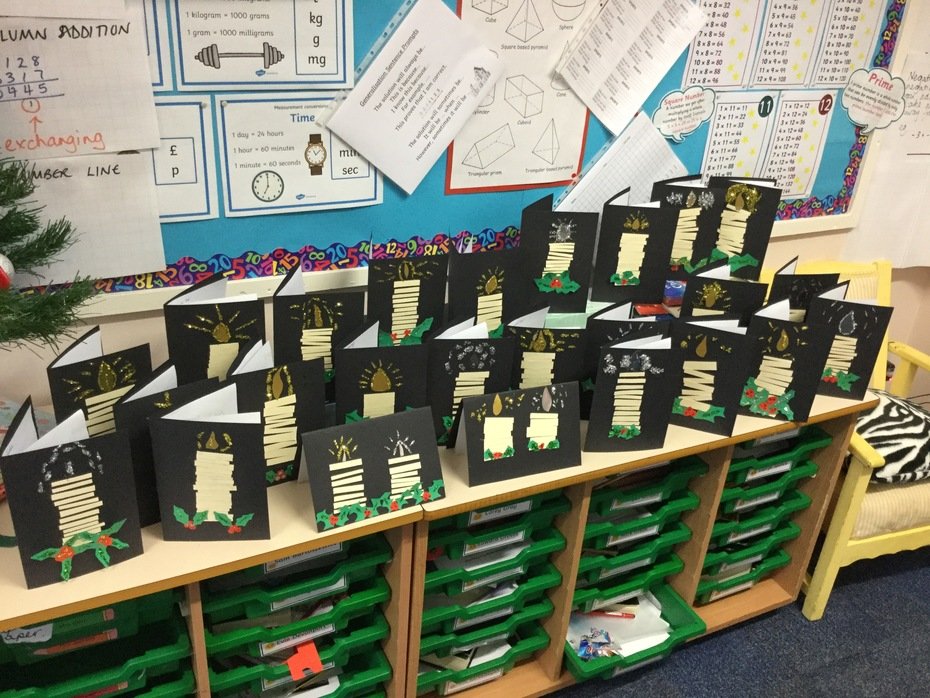 Our D&T project this half term has incorporated our learning in science about electricity. We had to design and construct a Christmassy light using an electrical circuit. On Tuesday, we spent all day constructing our Christmas trees/angels/scenes of Bethlehem and wiring them up too! Take a look at our fantastic finished products! Merry Christmas from Class 4!
The Box of Delights
In the lead up to Christmas, we are reading and studying a classic children's story - The Box of Delights by John Masefield. (It is the first children's magical adventure story and there's lots of similarities with other famous magical stories to spot...)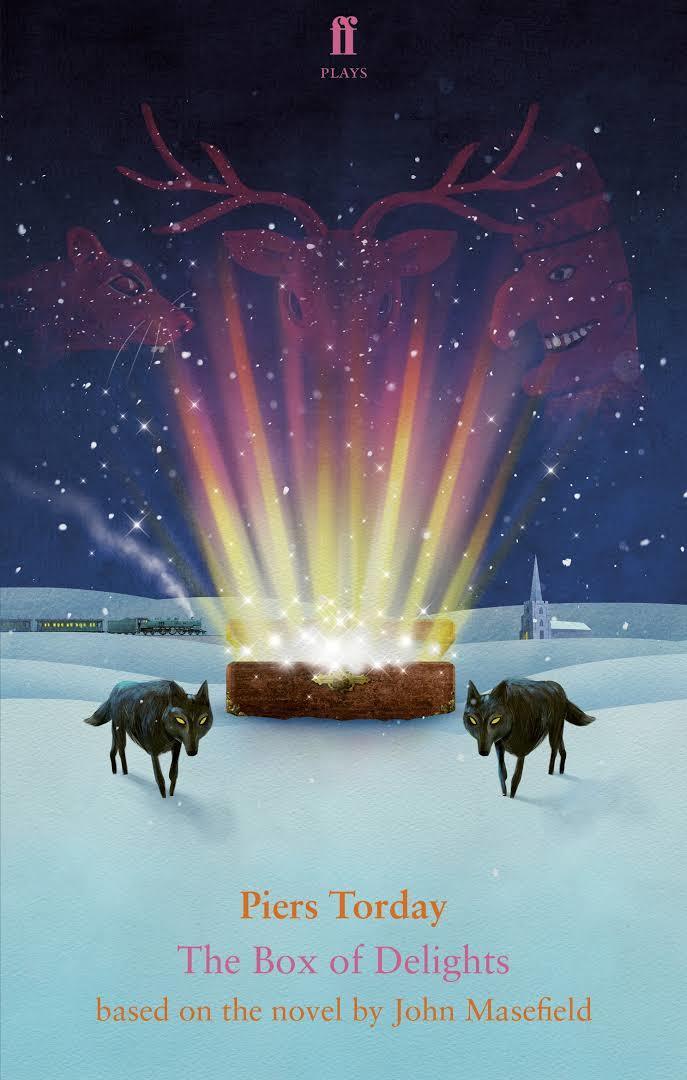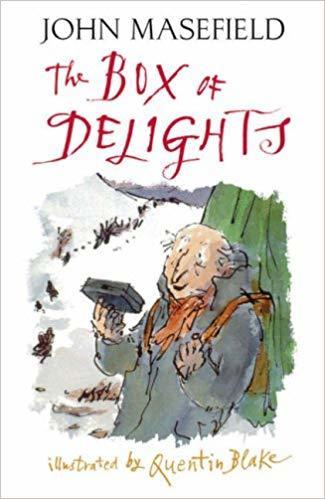 Diwali
Here are our diva lamps - the challenge was to decorate and construct without any instructions at all! (Don't they look great?!)

Commonwealth War Graves Commission
As part of our work about remembrance and the centenary of the end of the First World War, we have used the commonwealth war graves website to find out some information about the men whose names are on the Thorp Arch war memorial. We found out when they died and where they lived in Thorp Arch! It was very easy to search and we even tried to find people with the same names as us - you might be able to find a relative if you click on the link below...

Autumn 2 2018: Remember, Remember
Below is a brief overview of our learning for this half term - obviously we will be busy as this half term always is; it will soon be Christmas! There is also an information evening about the PSHE Curriculum which will take place on Wednesday 7 November at 6.30pm. Please note that information regarding homework expectations is set out in the LEH Homework Policy elsewhere on the website. If you are able to help or support our work, please do get in touch.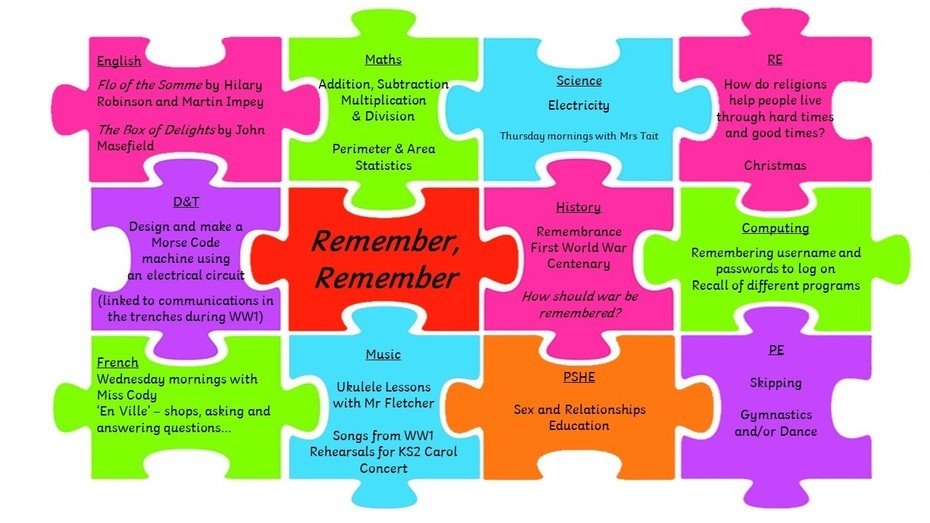 Take a look at the trailer for Flo of the Somme too...
October 2018: Leeds Rhinos Dance Coach
This half term we have been working hard on creating a street dance with our coach from Leeds Rhinos. It was very long and we had to practise a lot in order to remember the sequence and all the moves. We really enjoyed choreographing sections in pairs and seeing how adventurous each other was! Take a look at our final performance below...
Thursday 25 October: Class Worship
Yesterday in our class worship, we took a tour through our learning from this half term. We read extracts of our writing about Harry Potter and the Philosopher's Stone; we shared our artwork inspired by Paul Klee and David Hockney; we bamboozled everyone's brains with our mathematical investigations into calculating with Roman Numerals and positive and negative numbers; we created a timeline of two thousand years of British History; and we thought about scientific theories of creation and the story from Genesis. Take a look at some of our work below - and see if you can sing along with 'The Big Bang Theory' too! :)

Autumn 1: Magical Mystery Tour
Below is a brief overview of our learning for this half term. Please note that information regarding homework expectations is set out in the LEH Homework Policy. If you are able to help or support our work across the curriculum, please do get in touch.
NB. Class 4's Worship is on Thursday 25 October at 9am. (We hope to see you there!)