Welcome to Class 4's webpage. Mrs Ilott teaches Monday, Tuesday and Wednesday morning. Mrs Sawyer teaches Wednesday afternoon, Thursday and Friday. Have a look around and discover what we've been doing in class. You will also find useful website links that your child can explore at home to support them with their learning.
Reading Records are checked every Thursday. Please make sure an adult signs your Reading Record and that you read every day!
6 March: All Saints' Church
Last Friday afternoon, Class 4 visited All Saints' Church where, through prayer, we were able to reflect on some "big" questions of justice, forgiveness and thankfulness. We all moved around the church silently, visiting each prayer space in our own time. Thank you to Mrs Kennedy for organising the prayer spaces and thank you to Mrs Clough, Mrs Sanderson and Mrs Wake for accompanying us.
We had good fun guessing the "shelfie" and there were some fabulous "Book in a box" designs. Can you guess which book is shown in the box?
4 March: Skipping Competition
Last Wednesday, Class 4 went to Temple Learning Academy to take part in the annual Skipping School Competition. It was a great afternoon, jam packed with skipping! We had loads of fun and came a very respectable third overall; we won lots of awards including BRONZE in the skip dance! Thank you to Ms Bailey, Mrs Clough and Mrs Sanderson for accompanying us.
Our history enquiry question is: "What happened to Britain once the Romans left?" Saxon and Viking settlers came from a range of places and sometimes travelled long distances. They contributed greatly to the make-up of this country. You can find out more and play games here.
There are lots of links to games, clips and activities here.
Watch the Horrible Histories team explain more about the Vikings in Simon and Garfunkel style!
In English, we've been using the poem "The Highwayman" by Alfred Noyes as inspiration for our writing. You can listen to a sung version of the poem below.
And a sung version of the life of probably the most famous highwayman of them all!
Have a look at our William Morris inspired prints. In Art & Design we created our own print blocks using card and string. Year 4 were challenged to overprint using two or more colours and/or patterns. Year 5 had the challenge to overprint using three or more!
13 February: Muslim Faith Tutor

Mr Nadeem Khan visited our class and helped us with answering our 'big' question: "What does it mean for Muslims to follow God (Allah)?" Nadeem explained that Muslims believe there is only one God (Allah) who has no beginning or end. We were shown an incredibly precious Qur'an - 300 years old and handwritten on papyrus as well as a tiny Qur'an that Nadeem produced, as if by magic! Nadeem described what it was like to go on Hajj; what he wore and how he felt when he finally kissed the Black Stone. We were able to ask lots of questions and he inspired us to learn even more about Islam.
24 January: Y5 and Y6 trip to York Minster
There has been a church on or near the site of York Minster for nearly 1400 years. Year 5 and Year 6 had a fabulous day out at the Minster, learning about its history. We were able to see the remains of Roman barracks that lie beneath the cathedral, the Viking horn of Ulf, sit in the Quire, examine the strange stone carvings in the magnificent Chapter House, try on church vestments as well as admire the 128 stained glass windows. Our guides helped to make our day interesting and fun. Thank you to Mrs Robertshaw and Mrs Wallbank-Scales for accompanying us.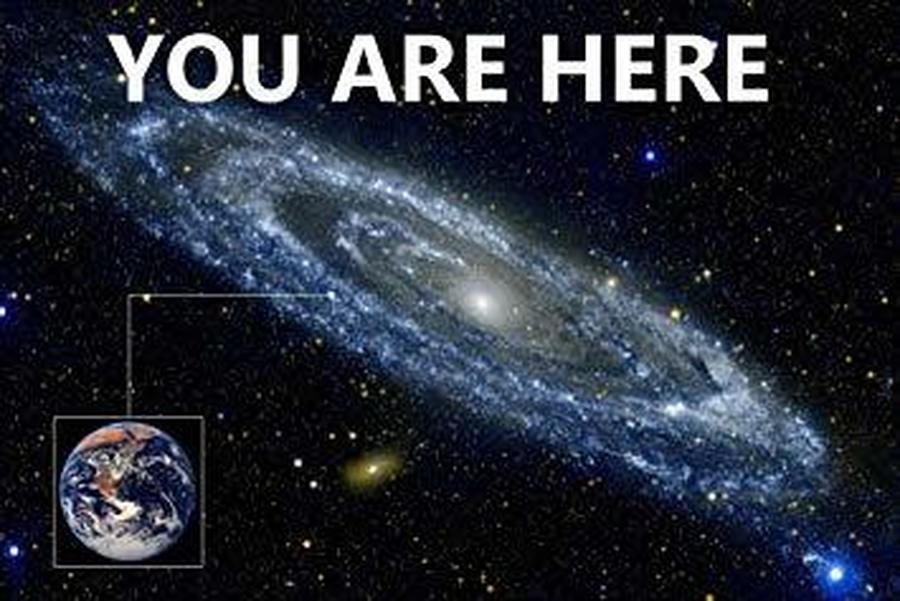 Happy New Year! Did you know we are all made of stars? Billions of years ago the Sun, Earth and the other planets formed out of the leftovers from a star's gigantic explosion. Amazingly, we're all made of stuff that was created inside a star! You can find out more and play games at the Children's University of Manchester website here and at NASA here. Watch how the earth rotates below.
In RE, we will be trying to answer the question "What does it mean for Muslims to follow God?" The word Islam comes from the Arabic word "salima" which means peace, harmony and submission. You can find out more about this religion here and here.
In Art & Design, we'll be looking at the work of William Morris, one of the founders of the "Arts & Crafts" movement in Victorian Britain. We'll be creating our own designs inspired by his work. Watch the clip below to find out more.
Well done Class 4 on winning the Times Tables Rock Stars' Battle of the Bands for the second consecutive time! You all played your part and worked as a team. A fantastic effort by all!
In PE we have enjoyed playing "Captain Ball", a game similar to netball where we can improve our skills of attacking and defending, as well as using different passes of the ball, e.g. chest, bounce and shoulder.
We have been thinking about the question "What kind of king was Jesus?" in RE and have looked at some of the many parables Jesus told about the Kingdom of God. In small groups, we thought about what was the most important part in "The parable of the Great Feast" (Luke 14 v12-24), and then acted it out. Can you work out which part of the parable we are showing?
"Who were the Romans and what did they ever do for us?" is the question we'll be asking ourselves in history this half term. We've begun the topic by asking when and why the Romans invaded as well as why the Roman army was so successful in building up the Roman Empire. You can find out more, watch clips and play games here and here
Learn more about Boudicca, Queen of the Iceni, from the Horrible Histories team below.
In science we will be comparing and grouping materials according to whether they are solids, liquids or gases. We'll also be looking at the properties of materials, e.g. their hardness, softness and conductivity. You can find out more here and here. Watch the video below to learn more about the water cycle.
On Thursday 24 October we led worship for the whole school and managed to share lots of our learning from our first half term in Class 4! We enjoyed re-telling Corrie Ten Boom's story, a hero of World War II; singing a Scottish folk song; reciting Michela Morgan's poem "Out of the fire, a spark"; playing George Ezra's "Shotgun" on the ukulele and writing our very own commentary for the wildlife film below.
We created our own "lifecycle" iMovies. Take a look at one of our films below.
We created our own "pop-up" books combining all we'd learned about ospreys through the book "Sky Hawk" with our observational drawing in Art & Design.
We enjoyed practising our "call and response" drumming skills on djembe drums this half term.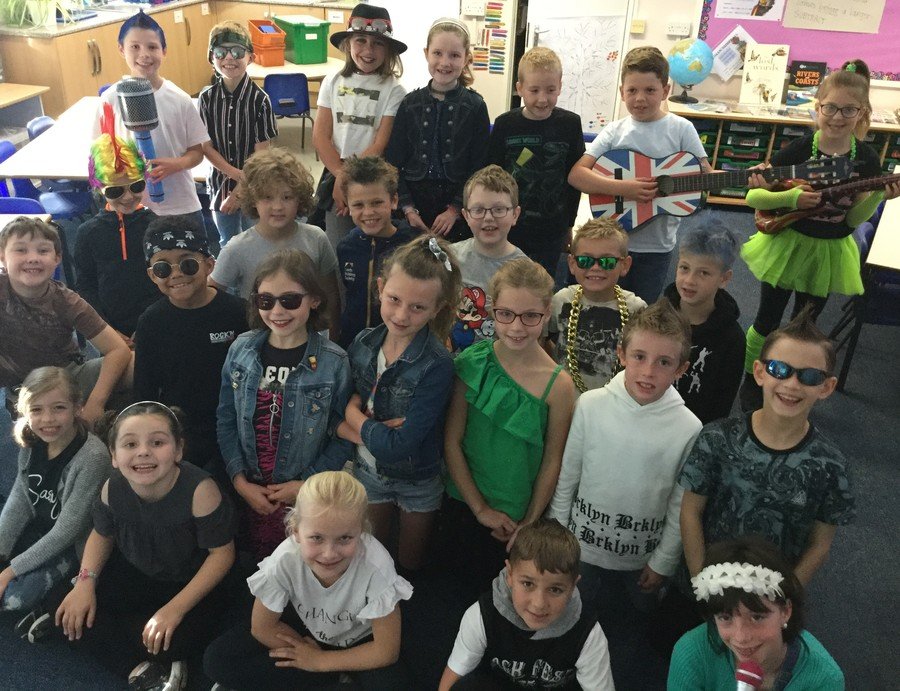 Get ready to rock! Dressing up as rock stars to launch "Times Tables Rock Stars" was great fun! We are all working hard on our times tables, aiming to become Rock Stars, Rock Legends and ultimately Rock Heroes!
We have been reading "Sky Hawk" by Gill Lewis. Set in a small farming village in the mountains of Scotland, it begins with a meeting between three boys and Iona, a girl who has returned to the village to live with her grandfather who is almost an outcast in the village.
Iona shares an amazing secret with Callum about a wild creature that is living on his father's farm. Callum and Iona become very close friends and together they will do anything to protect the beautiful creature. Can you guess what creature it is? Find out more about this fabuluous bird of prey here and here.

In Art & Design, we have been looking at observational drawing techniques. We were lucky to have a visit from local artist, Shaun Vickers, who gave us some top tips.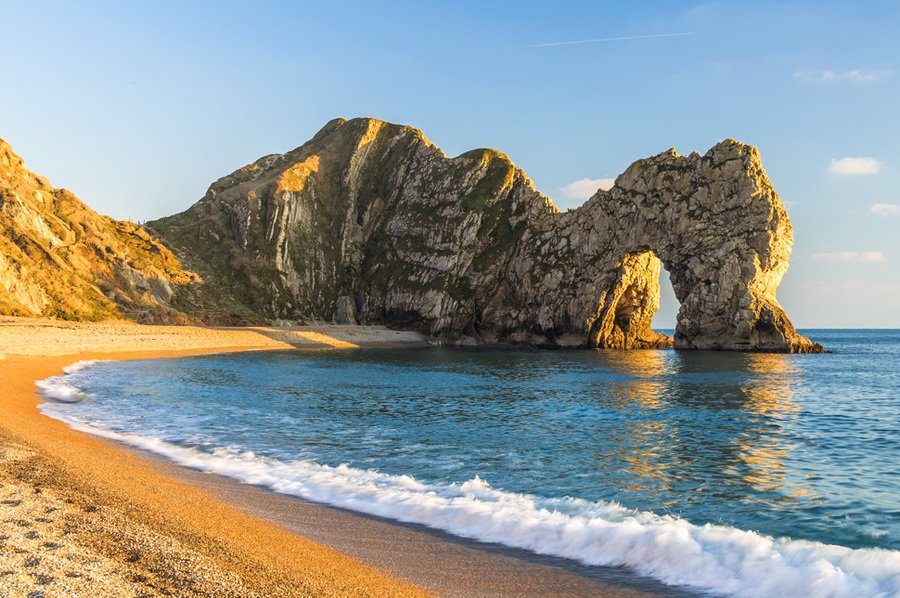 Nowhere in the United Kingdom is more than 70 miles from the sea and, in geography, we have been finding out about our varied coastline. You can find out more and test your knowledge of coastal features here and here.
In RE, we have been exploring the question "What would Jesus do?" and thinking about how Christians live their lives today because of his teachings. We created freeze frames of some of Jesus' sayings from the Sermon on the Mount. Can you guess which ones they are?
On Thursday 3 October we celebrated National Poetry Day. Take a look at a few of our performances.