Class 5
Welcome to our webpage for 2018/19. Here you can find out about what we are learning and some of the activities we are enjoying in school. If you would like to see our archived Class 5 page for 2017/18, please click HERE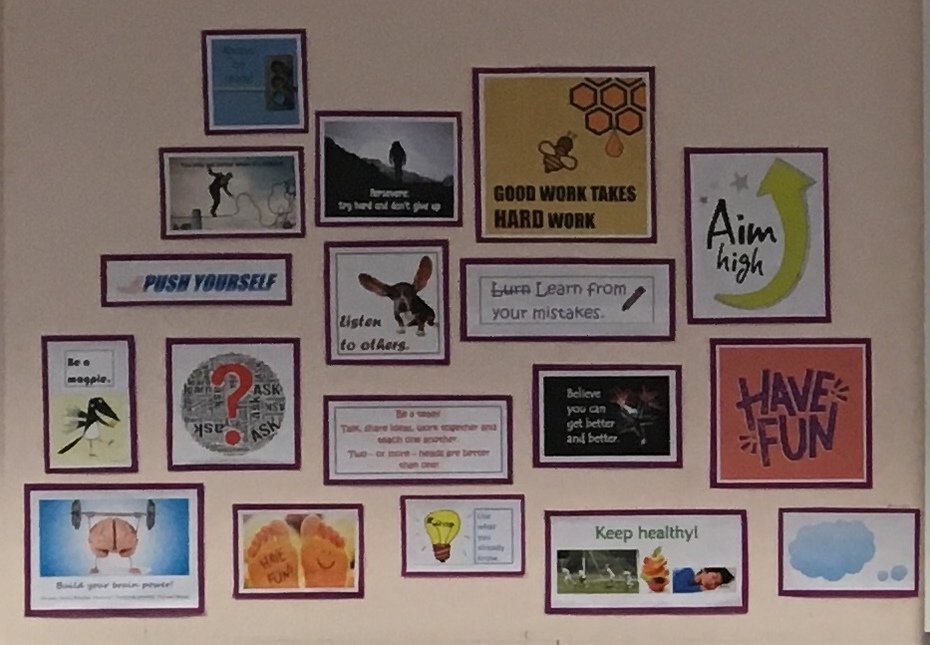 9 July 2019: Visit to Ledston Woods
With Class 4 we had a great day out at Ledston Woods. We learned about different types of deciduous and evergreen trees, played a game about acorns and squirrels (and the need for a balanced ecosystem), carried out a scavenger hunt and worked in teams to make dens. Despite the weather not looking promising, we had a fabulous time - as you can see from the photos below. Thanks again to Mrs Holloway, Mrs Wallbank-Scales, Mrs Meaden and Mrs Spence for coming with us too.
3 July 2019: Cloud Painting
Class 5 made the most of the glorious weather and took the classroom outside to undertake some watercolour painting of clouds.
It was a very peaceful and relaxing afternoon!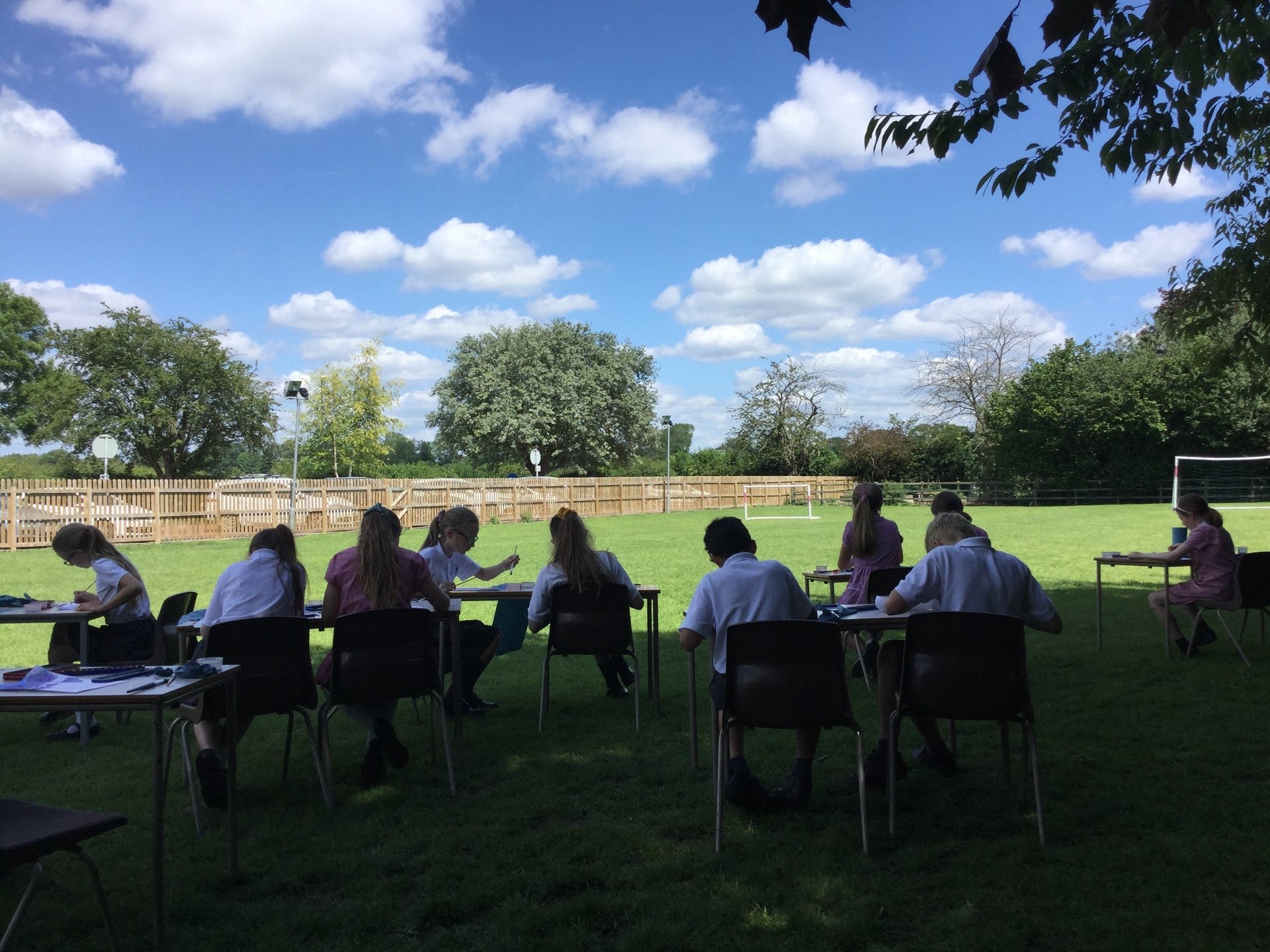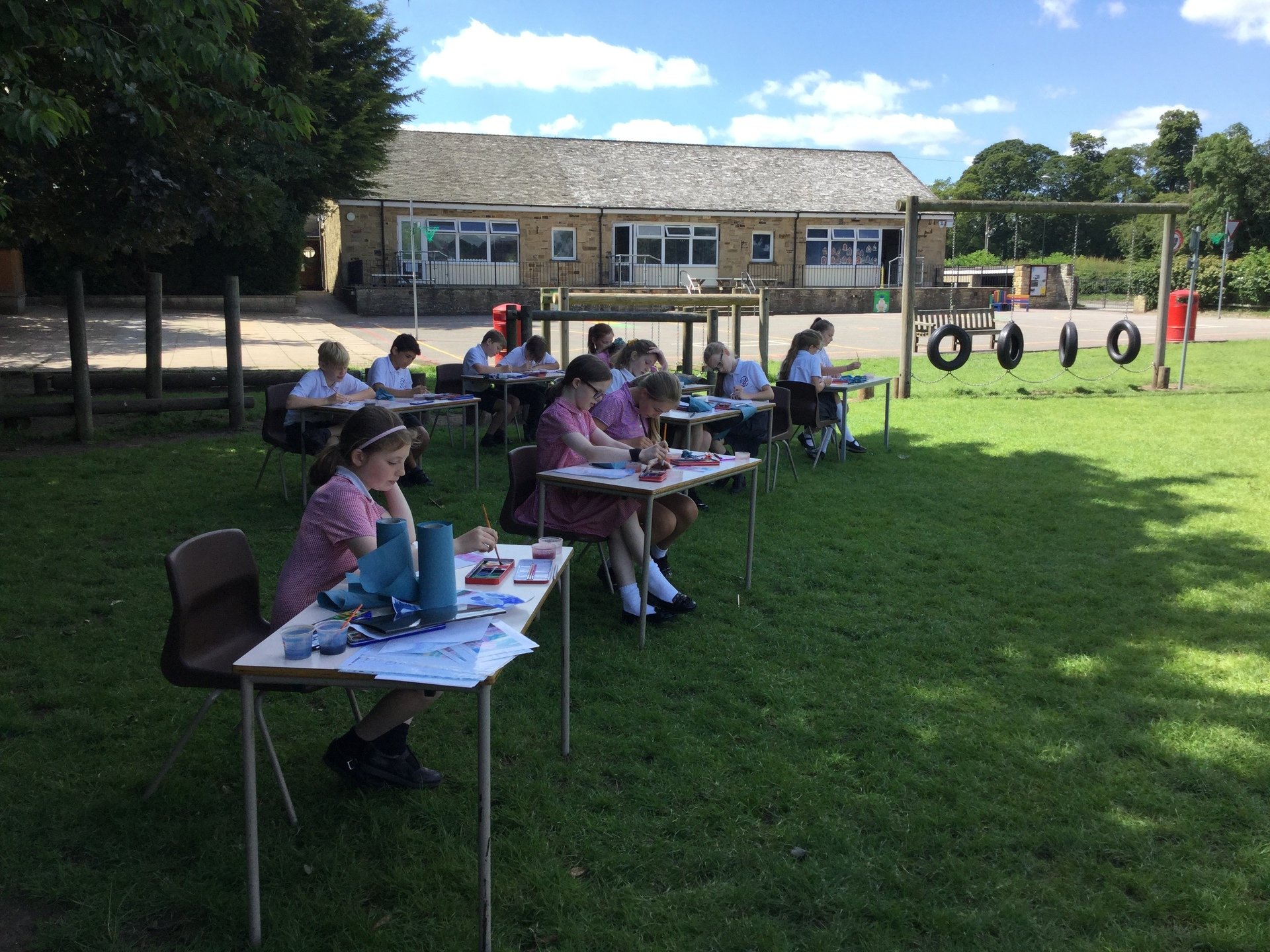 10 June 2019: Pentecost Day
Summer 2019: Stop Motion Animations
Our stop motion animations are still a work in progress, but take a look at some of our space sets from our filming day before half term...
Summer 2 2019: All for One and One for All!
We will be squeezing in an awful lot this half term, with some of the learning below and preparing for the KS2 Production!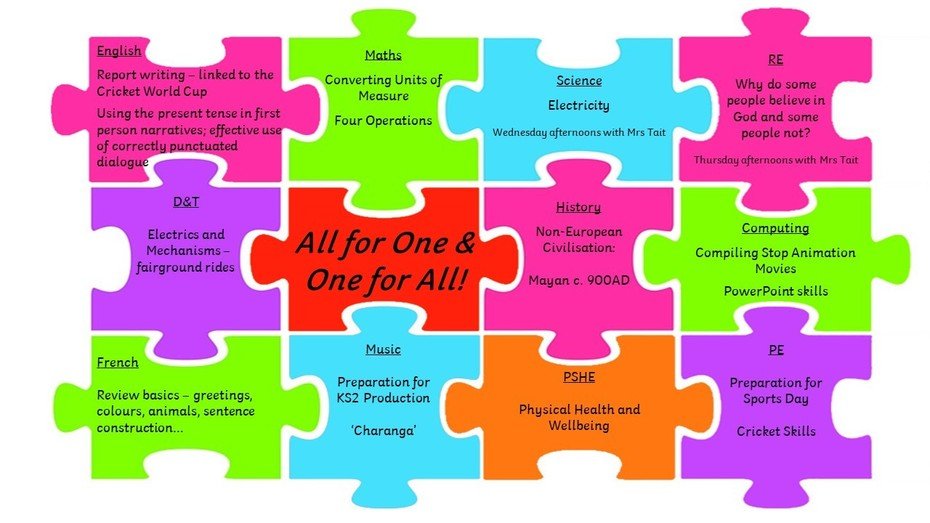 May 2019: Science Week
We really enjoyed science week before half term - making rockets, learning about science in the circus, having visits from 'real' scientists and undertaking our own rocket mice investigation!
Summer 1 2019: In a galaxy far, far away...
Take a look at the jigsaw below to see what we'll be learning this half term. We will also be preparing for SATs to ensure that pupils can do their very best.
Take a look at the new and improved timeline in our classroom!
Here are our finished artworks based on pictures of sunset from the Kruger National Park. Don't they look great! Can you identify which animals they are - we worked really hard to get the shape and silhouettes just right.
Oranges!
Having read Chapter 3 of Journey to Jo'burg, we wrote some poems about oranges.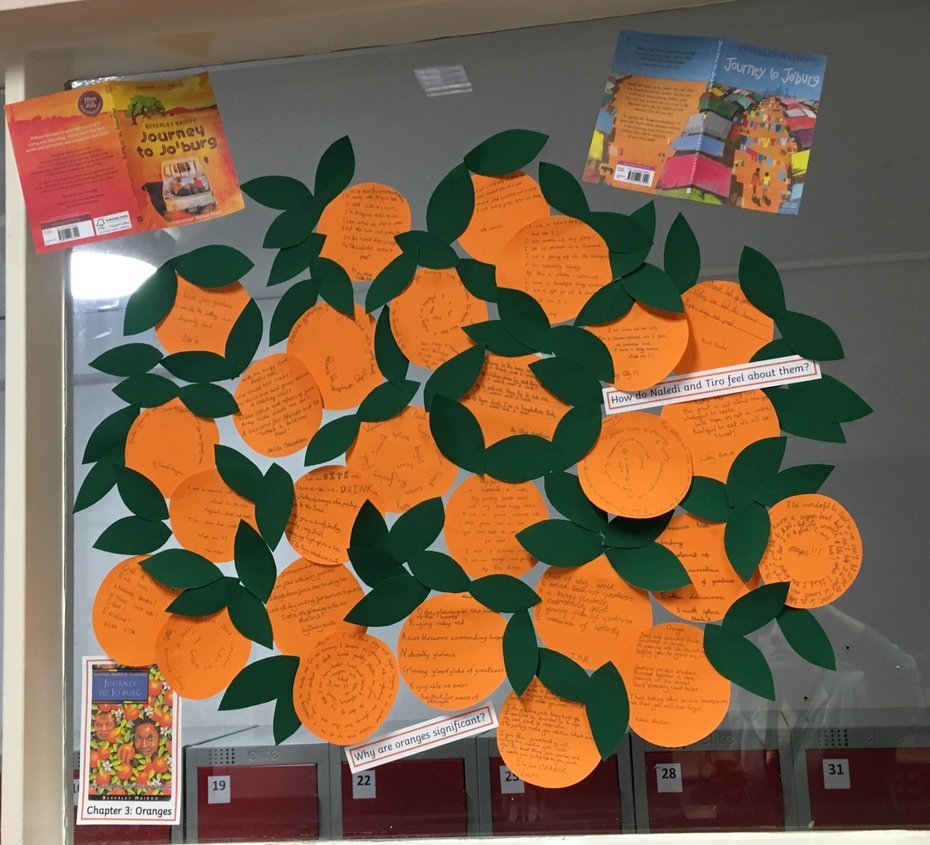 Spring 2 2019
Our theme this half term is 'Neighbours'. We will consider how we are all neighbours in some sense and children will explore this and the idea of equality through our class text The Journey to Jo'burg, which is set in apartheid South Africa. In RE we explore the similarities to be found throughout different world faiths as we conclude our study of Islam.
Class 5's Mythical Menagerie!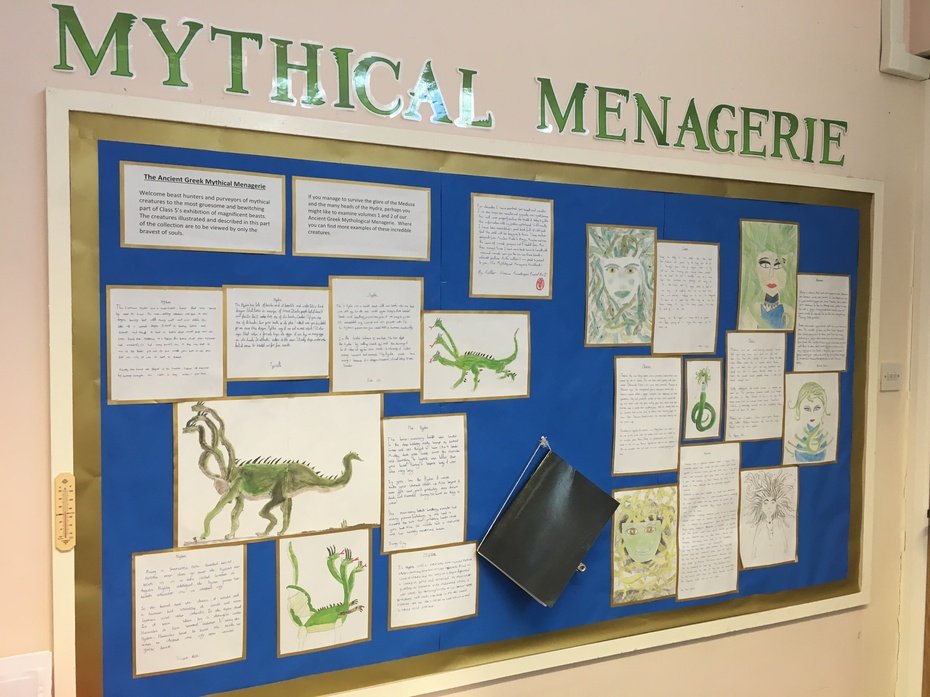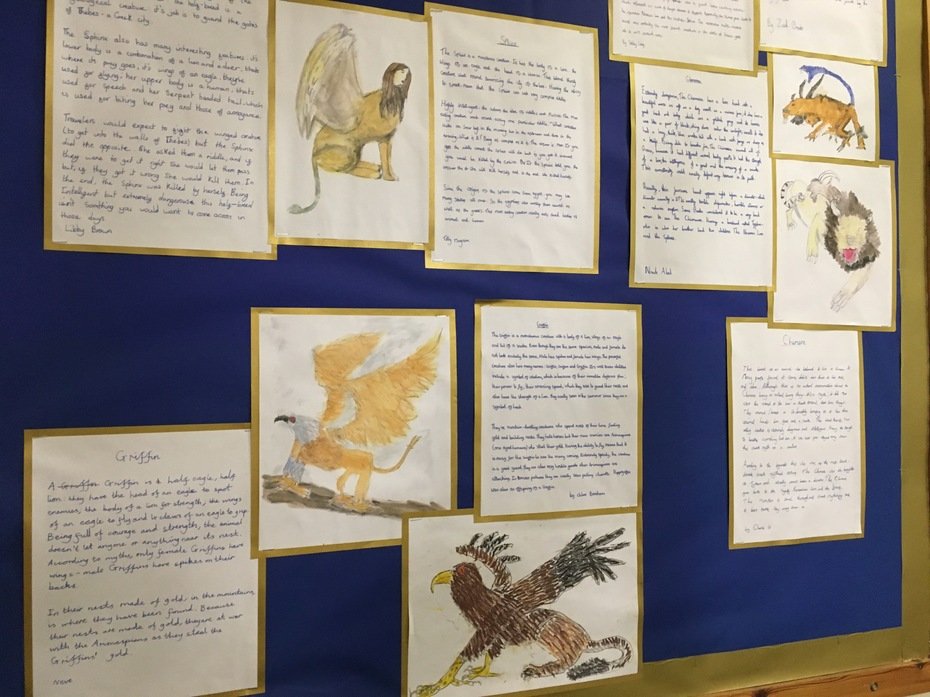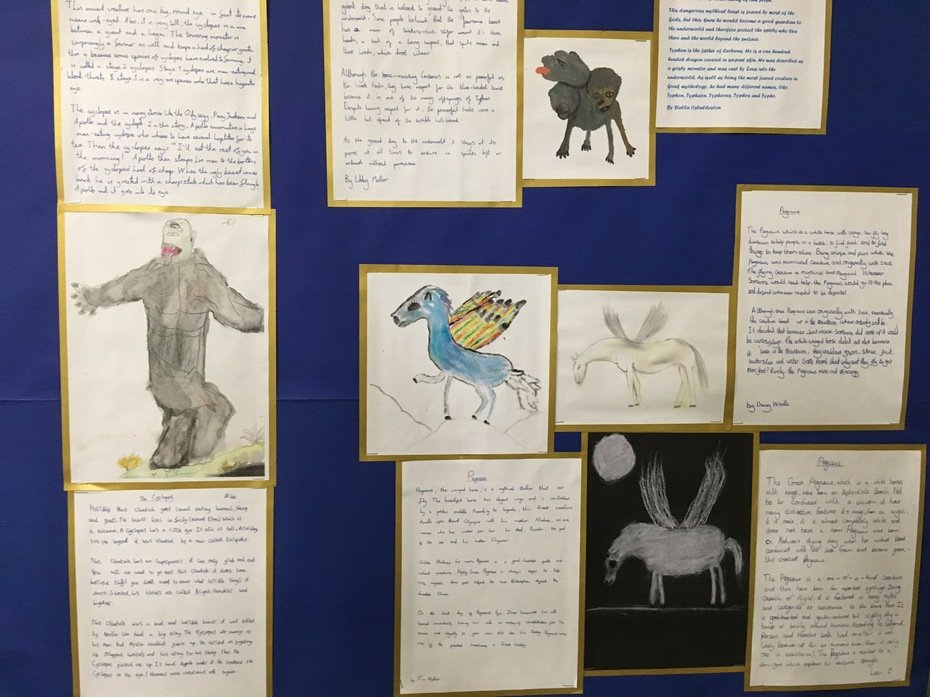 Spring 1 2019
Happy New Year!
This half term we will explore the good and the bad in our theme 'Heroes and Villains'. We will explore Greek mythology, finding out about the heroic acts and the monstrous beasts that will this stories before writing our own Greek mythological tale. We will also create mythological beast fact files and explore how the stories they are from have influenced modern writers such as JK Rowling.
In maths, we will start by focusing on percentages - particularly useful if you spot a bargain in the January sales!
Take a look at our curriculum jigsaw for this half term to see what we will be learning about in each subject.
Autumn 2 2018
Remember, Remember.
This half term's learning revolves around commemorating the armistice that ended World War 1 in November 1918.
We will be reading Michael Morpurgo's incredible story, Private Peaceful, and use this to inspire some brilliant writing in English and history. We will explore some different poetry linked to the First World War and then write our own poems. We will also focus on the idea of memory when we use the short film The Piano to help us write stories with flashbacks.
Autumn 1 2018
Welcome to Class 5 and the first half term of the new academic year!
This half term our theme is 'Magical Mystery Tour' and we will use this theme to link areas of the curriculum. This half term we are using two books as a stimulus for our work: Flotsam, a wordless story book by David Wiesner, and Room 13, a story based around the mysterious events of a Y6 residential trip to Whitby. Our own Y6 children have their residential visit to look forward to at the end of September when they visit Carlton Lodge - look out for some pictures of what is sure to be a brilliant week.
Below is our curriculum jigsaw map for this half term which gives a flavour of the learning that will take place this half term.