Our Governing Board consists of parents, staff, appointees of the Local Authority and members co-opted from the local community and church.
How do I contact the governors?
In order to contact the governors you will need to get in touch with the school in the first instance and they will make the contact on your behalf. You will not be able to contact the governors directly, but the school will treat your contact in confidence where appropriate and act as a mediary. If you need to make a complaint about the school and involve governors you will need to follow the school's complaints procedure.
The role of governors
Governors serve for four years and the best way to sum up the role of the Governing Board is 'eyes on, hands off' and it is carried out through three main approaches:
being strategic – for example target setting, agreeing the ethos of the school, setting the priorities in the School Development Plan (SDP), ensuring that the standards of teaching and learning are as high as possible, setting the budget to support the SDP and approving policies.
being a critical friend – including understanding school self-evaluation, monitoring and evaluating school performance, delegating decisions, recognising and celebrating the achievements of the school, being prepared to ask challenging questions in a supportive way, thereby securing improvement and being an ambassador for the school in the local community.
being accountability – this includes being prepared to account for the school's overall performance and to explain its decisions and actions to anyone who has a legitimate interest, ensuring that all statutory obligations are met and reporting to parents and others on the work of the school including the achievements of the pupils.
The Chair and Vice-chair are elected annually by the governors at the first meeting of the autumn term. The full Governing Board and its two committees: Resources and Teaching and Learning, meet every half term. Minutes of these meetings are available from the school office. The Headteacher produces a written report for the governors each term .
Our Governors are fully involved in the school's self-evaluation and use their knowledge gained to challenge the school,understand it's strengths and weaknesses and shape it's strategic direction.
Fiona Meeson
Co-Chair of Governor
I am delighted to have become a governor at Lady Elizabeth Hastings Thorp Arch. I joined the governing body as an LEA representative in 2018 and in December 2019 became Co Chair of governors. I retired from Leeds City Council in July 2018 after 24 years of working with schools and their budgets as a Senior member of the Finance team. Overall I worked in the public sector for 39 years. I loved my job and I hope that my experience, knowledge and skills will help the school. I have lived in Boston Spa for 20 years and my 2 children went to Boston Spa school. I received the Outstanding contribution to Children's and Families award from Children's services on my retirement and I am looking forward to giving back to your school community.
Jan Alexander
Co-Chair of Governor

I was appointed as Foundation Governor at LEH by the Diocese in March 2019.As a former Headteacher; I have had twenty years' experience of being a Headteacher locally and as a member of a Governing Body in school leadership capacity. Additionally, I have had first-hand experience of Ofsted and SIAM's inspections and I was an active member of the WVLP as my school was part of this partnership.
My Governor role at LEH focuses on the responsibilities of Safeguarding, SEND and PSHE
I am delighted to have become Chair of Governors alongside Mrs. Meeson and I am looking forward to getting to know the school better and meeting you all in person.
Fiona
Jordan Elliott
Vice chair of Governor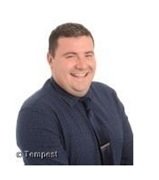 I am delighted to have been elected to serve as Vice Chair of Governors at Lady Elizabeth Hastings Thorp Arch. I have worked in a Church of England VA school in Leeds for the past 8 years. I am currently a teacher and a member of the senior leadership team at Collingham Lady Elizabeth Hastings Cof E VA Primary School. I am a highly accomplished Key Stage 2 practitioner with specialisms in Year 6 and Year 4. From clubs, enrichment opportunities, volunteer work and teaching practice onwards I have experience of teaching all age groups and across all key stages.
I am the current lead of Sport and Physical Education across school. My leadership of this area includes developing and resourcing curricula (including managing budgets), staff training, teaching demonstration lessons, implementing assessment practices, monitoring pupil progress and attainment and being accountable for outcomes for children to the SLT and governing body.
I believe that my knowledge and experience will be valuable to the governing body and the school in numerous ways, and particularly that it will enable the governing body to provide both support and challenge for leaders in the school. As a teacher and senior leader in a Church of England school for the past 8 years I am acutely aware of the importance in demonstrating strong Christian values and in preserving the Christian identity of a church school. I believe passionately in encouraging pupils and staff to show compassion, respect and kindness to one another. I would expect these three values to support the whole ethos of the school. I believe passionately in ensuring that the school remains at heart of its community and we welcome all to be a continued part of its achievements going forward.
Nick Middleton
Foundation Governor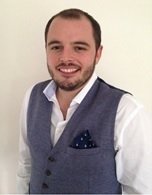 As a parent of two pupils at LEH, I have a keen interest to do whatever I can to help the school continue to be a great place of education and a positive environment for pupils and teachers alike. I run my own business in a manner that allows me to be very present in the lives of my children as well as affording me the flexibility of time to be active in local groups and causes. I have spent nearly 20 years working as a recruitment consultant within the IT and project management sector. I have been a member of the Boston Spa Gala committee for 5 years and I am currently chairman. Relevant aspects of my skill set developed through my vocation and being part of charitable groups include:
·

Questioning and listening skills through interviewing multiple candidates every day and requirement gathering with clients.

·

Communication is at the core of nearly all I do in my job, both written and verbal.

·

Relationship management and diplomacy are critical to success within my vocation.

·

My business is small meaning I have a broad responsibility including finance and resource management, accounting, compliance and staff training.

·

Being an effective committee member who takes responsibility and completes assigned actions.
Emma Hunter
Foundation Governor
I was recently appointed in 2019 as a parent governor. I have two children, one at high school, who attended Lady Elizabeth Hastings and one child in Year 6.
I have 19 years experience as a primary school teacher and I now work in Boston Spa as Parish Administrator for our Benefice. I feel that my experience in school and working with local people gives me a good basis for supporting the school and staff.
I believe that the focus of school should not be purely on academic achievements, but also on providing a broad curriculum full of enriching experiences, creating mindful, independent learners. I think Lady Hastings is a great school and I look forward to working with the rest of the governing body to help the school continue to go from strength to strength.
Robert Lilley
Foundation Governor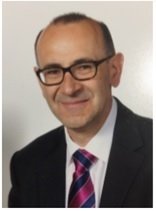 After 30 years in education, the last 20 of which I spent as a primary headteacher before my recent retirement, I wanted to put something back into our local schools. I am very pleased to be associated with LEH. I now work as an independent schools' inspector & educational consultant and thus visit a wide range of schools. I seek to keep the team in Thorp Arch informed of the latest initiatives and regulations so that the management of the school can make the most informed decisions about how to do the best for your children.
Mrs. Val Howse
Foundation Governor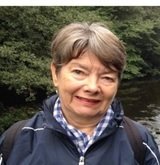 My professional career has been in Secondary School and Sixth Form College teaching, following a London University degree in history and a Cambridge University PGCE. Whilst teaching A-level students I also became an A-level examiner to widen my experience of delivering an A-level syllabus. A new AEB syllabus, trialled by two of us, was to encourage students from ethnic minorities to take up modern history, the previous history courses being too proscribed by narrow English specific themes. It became very popular. During a period at home to bring up two sons, a friend and I set up and ran a pre-school playgroup, teaching us patience with local authority bureaucracy and learning to work with very young children. This whole period taught me managerial skills and the ability to deliver ideas. When my husband's job meant us moving locations I had to retire early. My life then took a whole new direction as a generalist advisor in the Citizen's Advice Bureau (now Citizen's Advice) for the next 8 years: a thoroughly satisfying advising and counselling job. Apart from work I've had a number of church committee roles and chaired a children's charity, both requiring managerial and organisational expertise. More recently, I volunteered in two Primary schools, helping pupils learn to read and also giving support with general classroom activity. I joined Lady Hastings School as a Foundation Governor in 2016.
Name of governor

Category of governor and committees served
Appointed by
Date appointed and term of office
Relevant business interests / personal interests
Any other educational establishments governed
Relationships with
the school staff
including spouses,
partners and
relatives
Meeting Attendance record

Michele O'Donnell

Headteacher

Resources

Strategic

Teaching and
Learning

Pay Review Committee

WVLP Trust
board

Governors

01/01/2018

Headteacher

Lady Hastings' Primary School

N/A

N/A

FGB

11/10/2018

22/11/2018

Resources

01/10/2018

26/11/2018

11/02/2019

Strategic

21/09/2018

9/11/2018

14/01/2019

Teaching and
Learning

02/10/2018

20/11/2018

29/01/2019

Jan Crawley-Alexander

Co-Chair of governors

Foundation

Resources

Foundation representatives

14/03/2019 - 13/03/2023

N/A

N/A

N/A

FGB

14/03/2019

09/05/2019

Jordan Elliot

Vice-Chair of governors

07/07/2019 -06/07/2023

FGB

Trish Anslow

Foundation

(Ex Officio)

Resources

Strategic

Teaching and
Learning

Foundation representatives

01/09/2008

- 01/09/2025

Assistant vicar

Benefice of Bramham

N/A

N/A

FGB

11/10/2018

22/11/2018

14/03/2019

09/05/2019

Strategic

21/09/2018

9/11/2018

14/01/2019

Teaching and
Learning

02/10/2018

20/11/2018

29/01/2019

Val Howse

Foundation

Foundation representatives

20/10/2016 - 19/10/2020

N/A

N/A

N/A

FGB

11/10/2018

22/11/2018

14/03/2019

09/05/2019

Teaching and
Learning

02/10/2018

20/11/2018

29/01/2019

Shan Brough-Jones

Foundation

Foundation representatives

14/03/2019 - 13/03/2023

Education Advisor for York Diocese

N/A

N/A

FGB

14/03/2019

09/05/2019

Nick

Middleton

07/07/2019 -06/07/2023

FGB

Gareth Clough

Parent governor

Teaching and
Learning

Parents

01/12/2016 - 19/10/2020

Teacher

Wetherby High School

N/A

N/A

FGB

11/10/2018

22/11/2018

14/03/2019

09/05/2019

Teaching and
Learning

02/10/2018

20/11/2018

29/01/2019

Emma Hunter

Parent Governor

Teaching and Learning

07/07/2019 -06/07/2023

N/A

N/A

N/A

Fiona Meeson

Co-Chair of governors

LA governor

Resources

Local authority

14/03/2019 - 13/03/2023

N/A

N/A

N/A

FGB

14/03/2019

09/05/2019

Rebecca Langley

Staff governor

Teaching and
Learning

Staff

10/12/2014 - 10/12/2022

Teacher

LEH Primary School

N/A

N/A

FGB

11/10/2018

14/03/2019

09/05/2019

Teaching and
Learning

02/10/2018

20/11/2018

29/01/2019